Black Man Handcuffed In Police Van Without Seatbelt Hits Head During Transport, Gets Paralyzed
KEY POINTS
Richard Cox was arrested on June 19
He was handcuffed in a police van without a seatbelt
He hit his head in the vehicle when it made an abrupt stop
A 36-year-old Black man from Connecticut has been paralyzed from the neck down after hitting his head in the police van he was being transported in. He was handcuffed in the vehicle without a seatbelt, reports have said.
Richard Cox, from New Haven, was taken into custody on June 19 on charges of criminal possession of a firearm and was transported to New Haven Police Headquarters for detention. During the journey, the vehicle made an abrupt stop to avoid hitting a car, causing Cox to slide across a bench he was sitting on and hit head-first into the back of the van's wall, Vice News reported.
"Randy Cox is lying in that hospital bed paralyzed from the chest down because of the actions and inactions of the New Haven Police Department," Cox's attorney said Tuesday, as per the outlet.
Footage of the incident released by New Haven police Wednesday has stirred outrage among Cox's family and friends who demand answers from the officials as to why Cox was transported in the back of the vehicle without being safely strapped to a seat.
The video shows Cox informing the driver of the vehicle, officer Oscar Diaz, of his injury. "I can't move. I'm in pain. I literally can't move... I think I broke my neck. I broke my neck. I can't move," Cox can be heard saying in it.
Warning: This video might be disturbing to some viewers.
Diaz then calls for medical assistance while he drives Cox to the detention center. When they reach the detention center, three more officers talk to Cox, asking him to get out of the vehicle. Although Cox repeatedly informs the officers that he can't move, they drag him from the back of the vehicle and make him sit on the ground.
While assisting Cox in a wheelchair, officers ask him to "sit up" and "stop playing around." They also question him if he has drugs or alcohol. The video also shows Cox getting dragged along the ground, as well as an officer placing handcuffs on the man's ankles before closing the jail cell.
Cox was reportedly transported to Yale-New Haven Hospital after the ordeal and underwent surgery.
City officials claim there are no seat belts in its police vans, NBC News reported.
During a town meeting Tuesday, Mayor Justin Elicker admitted that the officials failed to ensure Cox's safety and treat him with dignity while in custody. "No matter what someone did or didn't do doesn't make a difference. Once they're in police custody, we owe the person respect. We owe that person, safety. And we did not accomplish that in this incident," Elicker said while apologizing to Cox's mother.
The five officers involved in the incident are currently under investigation. The case is being handled by Connecticut State Police, and New Haven Police Department is fully cooperating with the probe, according to officials.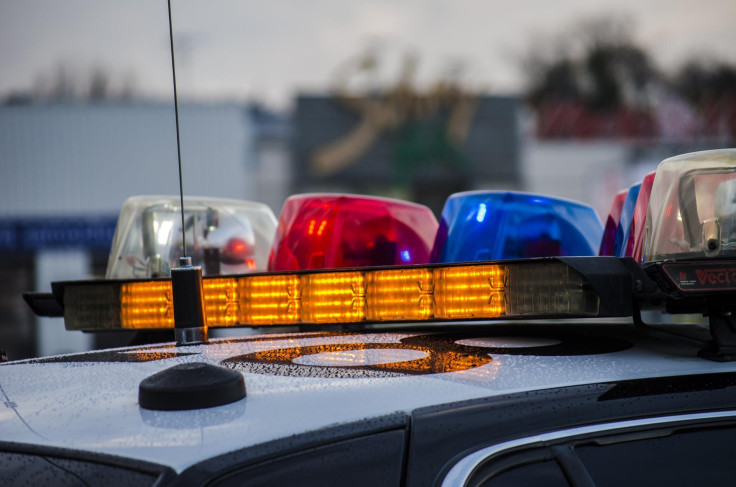 © Copyright IBTimes 2023. All rights reserved.