'The Blacklist' Season 3 Spoilers: Showrunners Reveal Reason Behind Big Finale Fake-Out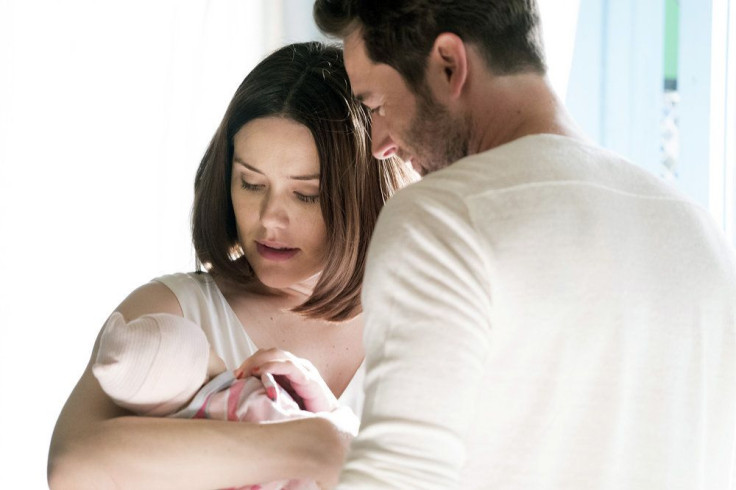 "The Blacklist" Season 3 left fans in shock after episode 18, where it appeared that Liz had been killed. The series then threw a curveball in its season finale, where it was revealed that Liz wasn't dead, but instead waiting for Tom and her baby in Cuba. The showrunners said there were a few factors that led them to execute the fake-out.
In an interview with Entertainment Weekly, executive producers Jon Bokenkamp and John Eisendrath said actress Megan Boone's pregnancy was one reason for faking her character's death. They said they were aware that some fans might become angry, but felt involving the pregnancy while pretending to kill her off worked with the "organic story" they're telling in the NBC series.
"Elizabeth Keen was adopted, doesn't know where she comes from, and in a show that is so steep in that conversation, how do we ignore the fact that our lead actress is pregnant? As a natural progression from that, it seemed like Liz would want to protect her child from Reddington," Bokenkamp said.
Liz is going to have a lot to digest when the show returns in Season 4. Alexander Kirk (Ulrich Thomsen) ruined Liz's reunion with Tom (Ryan Eggold) by kidnapping both of them and her baby. Kirk had sought her out because his real name is Constantine Rostova and he claims he is her father. It's unclear whether he has good or bad intentions toward his daughter and her family.
The fact Liz is alive and not really dead will also have effects on the people who were closest to her, especially Red (James Spader). Mr. Kaplan (Susan Blommaert) helped fake Liz's death to save her from the danger that comes with being involved with Red. Bokenkamp told Entertainment Weekly that Red will be "devastated" by what has happened but that he understands he's brought danger into her life. However, Red did it to be a part of Liz's life, and he'll now have to deal with the fact that she didn't want him to be a part of it anymore.
The task force is also going to have to come to terms with Liz being alive. Liz's death hit the task force hard emotionally, and it will be interesting to see how they react to her not being dead. Ressler (Diego Klattenhoff) broke the news to Cooper (Harry Lennix) after Red called him from a plane in the Season 3 finale. Cooper had a look of sadness on his face upon hearing it and is probably in disbelief that Liz wouldn't have told them about her plan.
"The Blacklist" will return on NBC this fall. Were you shocked Liz is alive? Sound off in the comments section below!
© Copyright IBTimes 2023. All rights reserved.