BLACKPINK X Starbucks Merchandise Sells Out In Just 3 Hours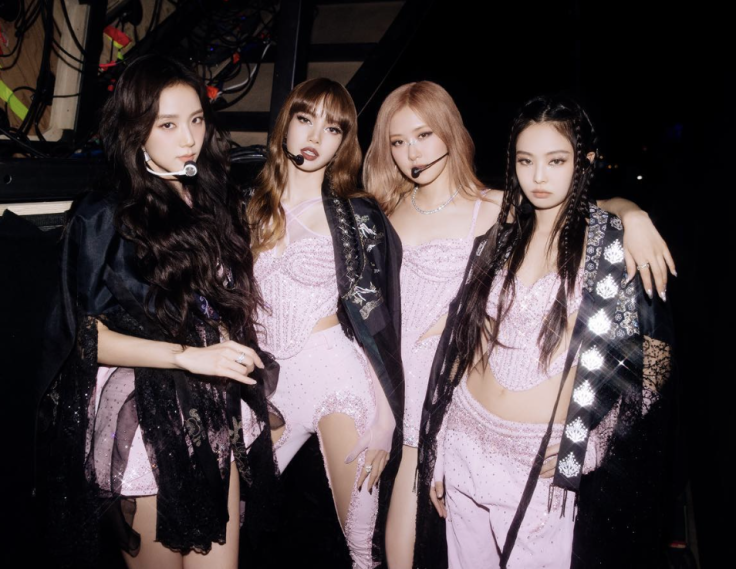 KEY POINTS
Gmarket, an e-commerce store, reported its inventory was cleared in under three hours
Some of the BLACKPINK X Starbucks items started running out within 25 minutes
In Indonesia, Lisa's rhinestone tumbler reportedly sold out in five minutes
As soon as the sale of the BLACKPINK X Starbucks limited edition merchandise commenced, the inventory quickly cleared out at an e-commerce website based in South Korea.
When Gmarket opened the sale of the BLACKPINK X Starbucks collaboration items Tuesday, its inventory sold out in just 2 hours and 50 minutes, according to a report by Yonhap News.
Gmarket started selling the limited edition merchandise collection at 7:30 a.m. in its global shops. Interestingly, the website received an influx of traffic for purchase requests, leading to the items selling out in less than three hours.
Within 25 minutes after the sale opened, some items from the BLACKPINK X Starbucks collaboration were gone. At 10:20 a.m., Gmarket reportedly sold out its complete inventory that was supposed to last until Sunday,
"Considering that the number of purchases per ID is limited to two, the sales speed is quite fast," said a Gmarket official.
Gmarket did not disclose the quantity of the BLACKPINK X Starbucks items sold to fans.
In Indonesia, Lisa's choice of rhinestone tumbler sold out in just five minutes despite being the most expensive item in the collection.
Other Starbucks websites also crashed because of high traffic from BLINKS – BLACKPINK's fans – who wished to purchase items from the special collaboration.
Starbucks teamed up with BLACKPINK for the "Turn Up Your Summer" campaign to introduce a new beverage and a lineup of limited-edition merchandise.
With its tie-up with the popular girl group, the world's biggest coffee chain introduced a BLACKPINK-themed beverage called the BLACKPINK Strawberry Choco Cream Frappuccino, made of a mix of strawberry syrup and dark chocolate sauce with oat milk and chocolate curls. It's topped with pink whipped cream and a piece of heart-shaped chocolate.
Meanwhile, the Starbucks x BLACKPINK merchandise collection features various drinkware like tumblers, cups and mugs, and different accessories like passport holders, keychains and tote bags.
According to Starbucks, this is the first time it collaborated on a regional scale or developed a menu item, per CNN.
For BLINKS in South Korea, they can also enjoy BLACKPINK-themed pastries aside from the new drink.
According to a report by Financial News Korea, Starbucks introduced the BLACKPINK Strawberry Cream Choco Brioche and BLACKPINK Strawberry Choco Baumkuchen only in South Korea.
In other news, Lisa, Jennie, Jisoo and Rosé resumed their "Born Pink" world tour at Stade De France in Paris last Saturday.
It will be followed by concerts in Vietnam, New Jersey, Las Vegas, San Francisco and Los Angeles that will run until August.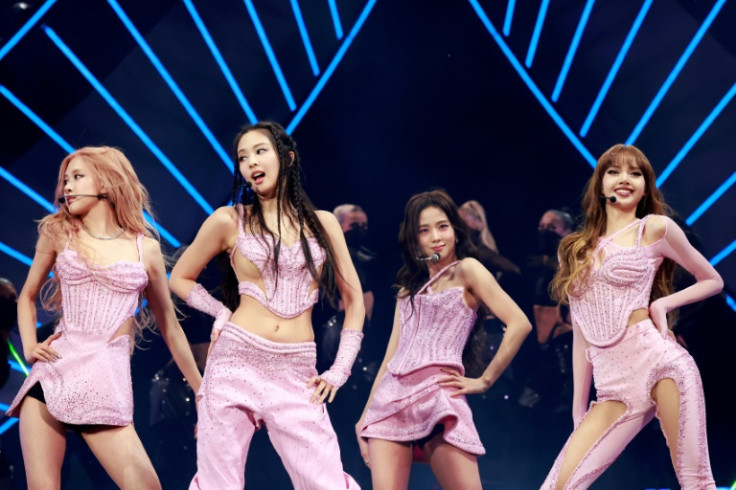 © Copyright IBTimes 2023. All rights reserved.