Blackpink's 5 Most Streamed Songs On Spotify As It Celebrates 'How You Like That' 3rd Anniversary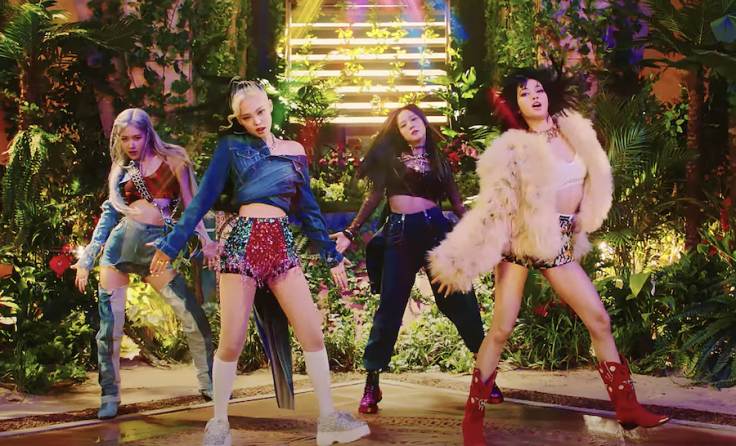 KEY POINTS
Blackpink celebrated the third anniversary since the release of "How You Like That" in 2020
"How You Like That" has been described by most fans as the group's "biggest" and "best" comeback
"How You Like That" is Blackpink's most streamed song on Spotify with more than 800 million streams
Today marks the third anniversary since a Blackpink masterpiece was born.
Exactly three years ago — on June 26, 2020 — Rosé, Jisoo, Jennie and Lisa made one of the biggest comebacks of their career, releasing the chart-topping single "How You Like That" along with its official music video, which has garnered a jaw-dropping 1.2 billion views on YouTube.
The record was released ahead of Blackpink's first full-length album, titled "The Album," since the group debuted in 2016 under YG Entertainment. It featured seven other tracks such as "Ice Cream," "Lovesick Girls," "Love To Hate Me," "Bet You Wanna," "Pretty Savage," "You Never Know" and "Crazy Over You."
Most fans flocked to Twitter to reminisce on the tracks, with some even labeling "How You Like That" as the group's "best era" of its seven-year career as a K-pop act in the industry.
"Instant classic," one user commented on Twitter pop culture account @PopBase's post.
Another wrote, "This song was too good...rap, vocals, dance, everything was great."
"Best comeback of all time," a third user said.
"Undoubtedly [the] biggest K-pop [girl group] song ever, and yes, I can back that claim up," a fourth user said.
Another commented, "Now that's a cultural reset."
To celebrate one of Blackpink's biggest comebacks, we compiled a list of 5 of the group's most streamed songs on Spotify.
1. "How You Like That"- 808,167,840
"How You Like That" reigns supreme over any of Blackpink's tracks, having the highest number of streams on the music streaming giant.
It broke several Guinness World Records and YouTube records over the years, including the most viewed YouTube video within 24 hours and the most viewed music video by a K-pop group in a day. In six days, "How You Like That" crossed 193.4 million views on YouTube.
2. "Kill This Love"- 718,987,433
Released in 2019, "Kill This Love" caught the attention of fans — known as Blinks — worldwide due to its iconic dance choreography. It was released as the lead single of Blackpink's second mini album of the same name.
3. "DDU-DU DDU-DU"- 614,805,478
Written by YG Entertainment collaborator Teddy Park, the track features an upbeat sound blended with a catchy melody. "DDU-DU DDU-DU's" music video made history as the first Blackpink single to surpass 2 billion views on YouTube.
4. "Pink Venom"- 529,820,825
"Pink Venom" is one of Blackpink's latest releases that earned massive success on the Billboard music charts. It became the first K-pop song by a group — released in 2022 — to spend six weeks on the Billboard Hot 100 and enter the top ten of the Global 200 music chart and Global [Excluding] U.S. chart.
5. "As If It's Your Last"- 486,063,060
Released as a standalone single in 2017, "As If It's Your Last" is one of the internationally renowned group's most requested songs on tour. Despite it being part of the group's older era, it became a smash hit, garnering 1.2 billion views on YouTube as of press time.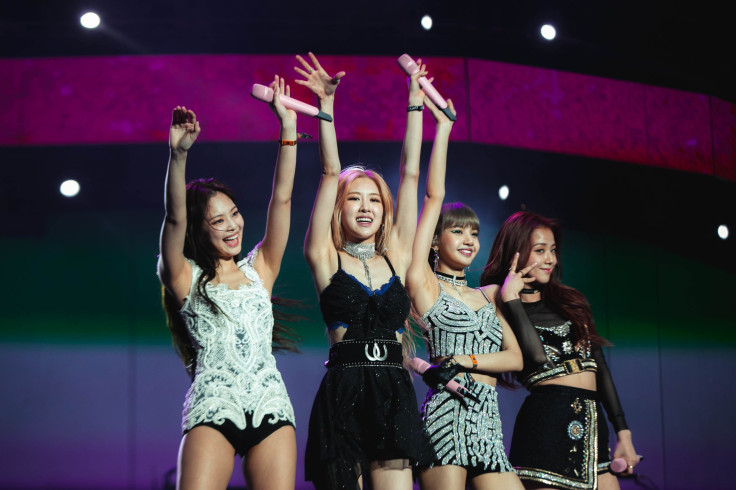 © Copyright IBTimes 2023. All rights reserved.