BLACKPINK's 'Boombayah' Music Video Surpasses 1.6 Billion Views; Its Third MV To Hit The Milestone
KEY POINTS
BLACKPINK's "Boombayah" music video hit a new milestone
The South Korean girl group thanked BLINKs worldwide for the support
BLACKPINK made history when it recently headlined a major U.K. festival
BLACKPINK's "Boombayah" music video has surpassed 1.6 billion views on YouTube.
"Boombayah," which was released in August 2016, became BLACKPINK's third music video to hit 1.6 billion views in its career.
The group's two other music videos that achieved this feat are "DDU-DU DDU-DU," which now has 2 billion views, and "Kill This Love," which has been watched 1.8 billion times.
"Boombayah" is one of the title tracks of BLACKPINK's debut single album, "Square One," released in August 2016. The other title track is "Whistle."
"Boombayah" was described as "an impressive song with an addictive chorus and an exciting drum beat, which has captivated global music fans and boasts undiminished popularity," according to a report by Herald Pop.
After reaching the new milestone, BLACKPINK thanked BLINKs – its fans – for their support. The girl group's label, YG Entertainment, also congratulated the quartet and thanked fans via Twitter.
"BLINKs worldwide, thank you so much!" both tweets said. In return, BLINKs congratulated their idol group for their new achievement.
"This song is my measuring stick for [whether] a song is a banger. 'BOOMBAYAH' is the definition. Congrats, @BLACKPINK," commented one fan, while another one shared, "[This song is] what got me into [K]-pop."
"1.6 billion views are amazing! I got hooked on BLACKPINK because of this MV I saw during the [coronavirus] period. I like every scene so much that I can play it in my head, but I especially like the low-angle shot of Lisa putting her hands on the floor and the choreography where Rose backstrokes across the floor and passes under the other members," a Japanese BLINK shared.
In other news, BLACKPINK recently made history by becoming the first-ever Korean band to headline a major U.K. music festival.
The South Korean girl group headlined the 2023 BST Hyde Park Sunday, performing to a sold-out crowd of 65,000. They were joined by special guests South Korean indie band The Rose, Caity Baser, Sabrina Carpenter, Rebecca Black, Mae Stephens, Peach PRC, Mazie, Annika Bennett, Sarah Crean and Spider.
Headlining the London music festival also earned BLACKPINK new fans, including English actor Hugh Grant. He became a fan of the girl group after accompanying his daughter to the music festival.
"[I'm] very grateful to three [11-year-olds] for taking me to see @BLACKPINK yesterday. [I] am rabid [BLINK] now. [I] slept with my heart hammer," the "Notting Hill" actor tweeted.
After performing in London, BLACKPINK will resume its "Born Pink World Tour" at Stade De France in Paris on July 15. This will be followed by stops in Vietnam's Hanoi, New Jersey, Las Vegas, San Francisco and Los Angeles until August.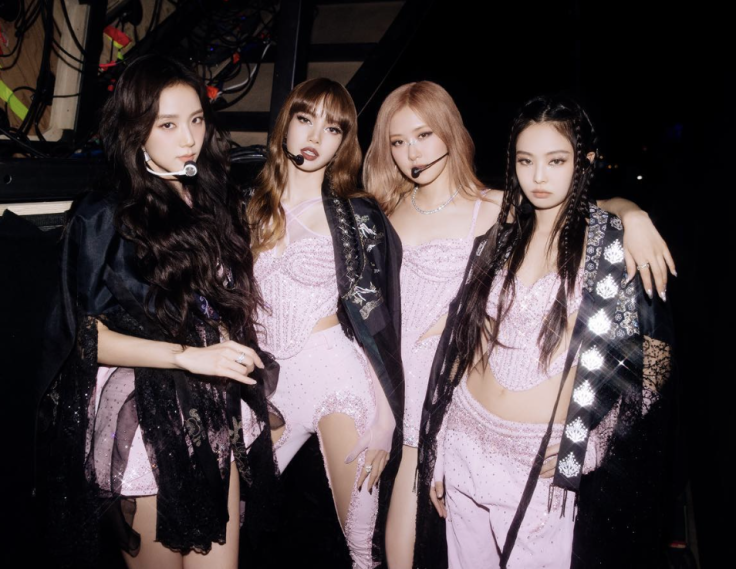 © Copyright IBTimes 2023. All rights reserved.