Blackpink's 'Playing With Fire' Hits 500 Million Views On Youtube
KEY POINTS
Blackpink's music video of 2016 song "Playing with Fire" amassed an astounding 500 million views on YouTube
The 2016 music video is currently the group's fifth piece to earned this many views after their other hit songs, "DDU-DU DDU-DU," "As If It's Your Last," "BOOMBAYAH," and "Kill This Love"
Blackpink is set for an official comeback this summer after a year-long wait
Blackpink's music video for their 2016 song "Playing with Fire" has garnered 500 million views on YouTube as of Friday (May 8). According to YG Entertainment, the music video is currently the K-pop group's fifth one to have attracted this many views after their other hit songs "DDU-DU DDU-DU," "As If It's Your Last," "BOOMBAYAH," and "Kill This Love."
Watch the K-pop group's 2016 "Playing with Fire" music video again below.
Blackpink is heralded as the first K-pop girl group to have five music videos that boast more than 500 million views, as per the Korea Herald. Their 2018 song "DDU-DU DDU-DU" was also a crowd-puller, amassing an impressive 1.1 billion views in March.
Since their 2016 debut, Blackpink has immediately become the highest-charting K-pop female act of all time on the Billboard 100, Forbes reported. Their hit single "DDU-DU DDU-DU" topped no. 55 and has made them surpass their forerunner, Wonder Girls, by 20 spots.
The four-member act also collaborated with electropop singer and songwriter Lady Gaga for her upcoming album, "Chromatica," which is slated for release on May 29. The "Poker Face" singer's album had originally been aimed for an April 10 release but apparently was pushed back to a later date due to the COVID-19 pandemic.
Meanwhile, Blackpink has also reportedly slowed down with YG Entertainment announcing delays in their official comeback. Fans have also been anticipating new content from the girl group's music since late last year.
But after a lengthy hiatus, the K-pop quartet is set to be back this summer which was revealed by YG Entertainment on May 4. In a report by Forbes, Blackpink will be returning with a new album in June and will be their very first content since 2019's "Kill This Love EP."
The entertainment company's statement release came after months of speculation and demurral from the K-pop girl group's fanbase, Blink. There is currently little to know about the highly awaited Blackpink album.
Though as per the YG Entertainment website, the final stage of Blackpink's album release is happening on May. A music video shoot is also reportedly in the works confirming the girl group's comeback in early to mid-June.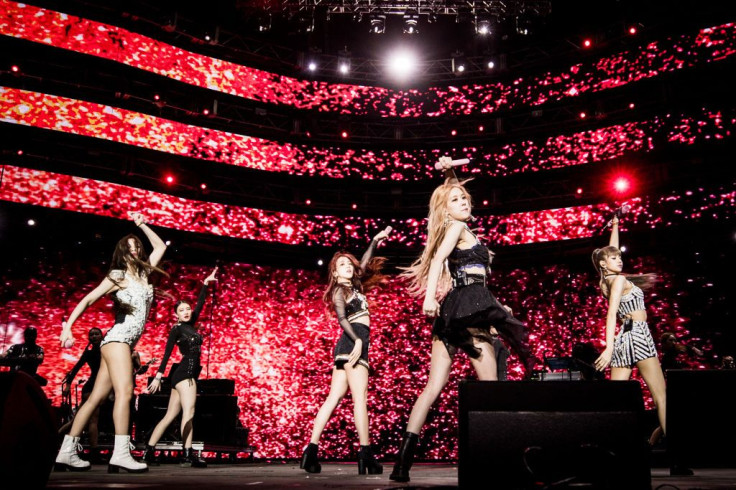 © Copyright IBTimes 2023. All rights reserved.