Bob Carey's Pink Tutu Photos: See Quirky Pictures From 'Ballerina' [PHOTOS]
Bob Carey's self-portraits of him wearing pink tutus at the Grand Canyon, inside the New York City subway system and other locales has takent the Internet by storm.
Carey, 51, is self-publishing a book of the photos and the humorous stories behind them in Ballerina. Proceeds from the book will go to breast cancer research, as Carey's wife, Linda, is battling the disease, which she has kept in check for five years.
The Careys moved from Phoenix, Ariz., to New York nine years ago and along the way Carey would take the photos you can see here in this slideshow.
Carey, a professional photographer, said got the idea of taking photos of himself in a tutu after he worked with the Arizona Ballet.
I want people to be able to look at these images and relate to them somehow, Carey told the International Business Times. Most of the photos were taken in desolate areas, such as a forest, a corn field and a cow pasture. Others were in well-known locales such as Times Square and the Grand Canyon.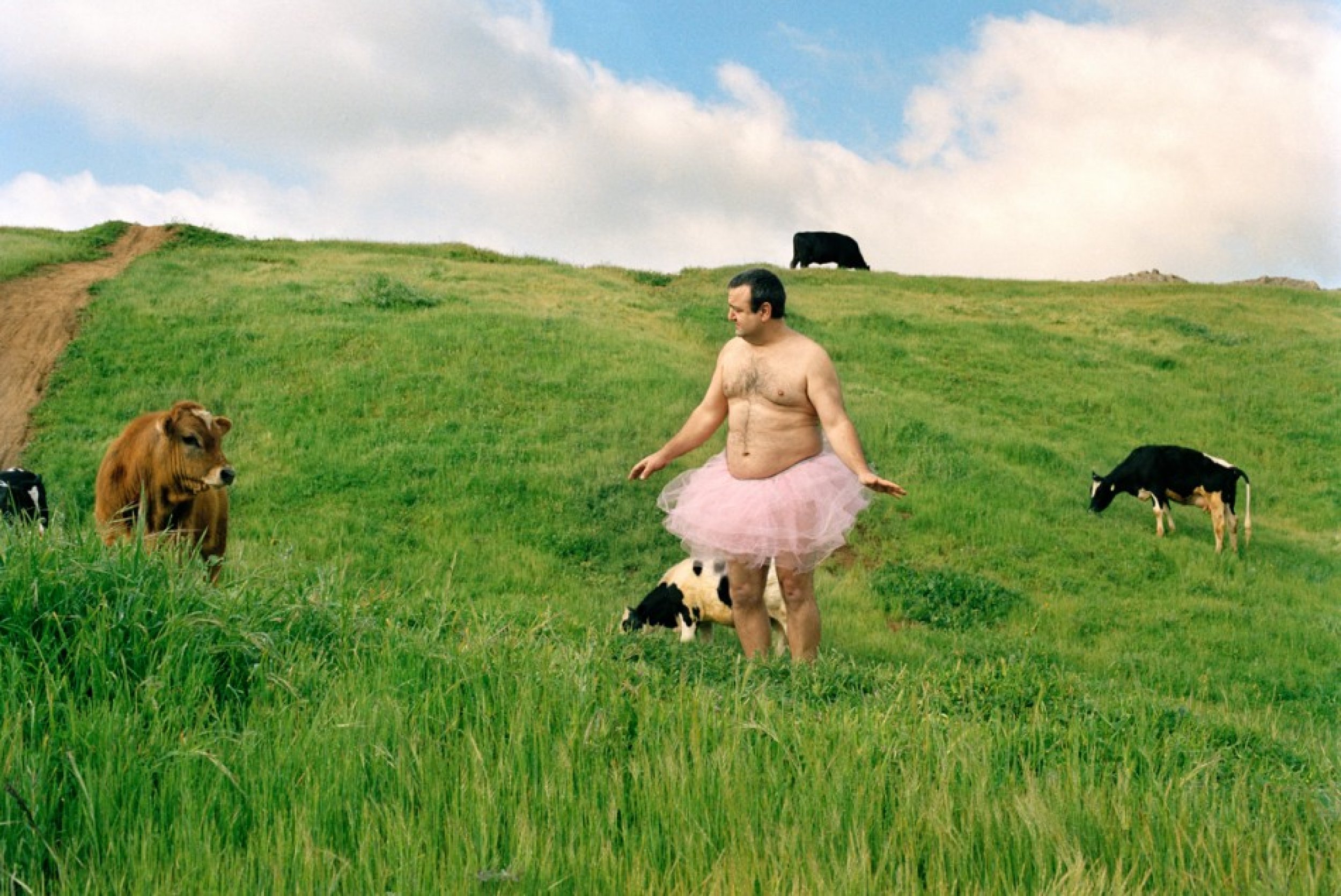 © Copyright IBTimes 2023. All rights reserved.