Bob Dylan Exhibit in Paris Shows Rare Pictures, Documents from 1960s [PHOTOS]
Rare photographs of folk singer and rock-and-roll musician Bob Dylan from the 1960s will be open to the public next week at Cite de la Musique in Paris.
Called Bob Dylan: The Rock Explosion 1961-66 the exhibition at Cite de la Musique centers around 60 rare photographs from New York photographer Daniel Kramer, capturing moments in time when Dylan was shifting his musical ambitions from folk to rock, reported AFP.
I didn't know much about this music but when I heard this song, and this young guy with a guitar, and no other musicians, it was overwhelming, recalled the photographer, according to AFP.
Kramer, who is now 80, spent a year with Dylan, whose real name is Robert Zimmerman. After hearing Dylan's early song The Lonesome Death of Hattie Carroll, he immediately sought out Dylan.
The lyrics were so strong, and he was so young, and willing to say things that people didn't say on public entertainment, he said. So I thought he would be a very good subject for a portrait for my portfolio.
After six months, Dylan's agent finally agreed to Kramer photographing Dylan.
So I ran up the following week, and I met Bob and my hour turned into five hours, said Kramer, according to AFP.
For a year, Kramer met and took pictures of Dylan, capturing Dylan as he transformed his music style and sharing personal conversations with the Joan Baez, Allen Ginsberg and Johnny Cash.
When I began he was a folk singer with one guitar and no back-up guys, no electrics, and one year later he's at a huge stadium with huge speakers all over, said Kramer. He had a band, and he was electric with a whole new music.
Kramer was proud of his work and said Dylan was a very good subject to photograph.
During that year we had many meetings, some sessions were one hour and some three days, said Kramer. Sometimes he called and said: 'What are you doing?' I would be working in the studio, and he'd say 'If you can get out, let's make some pictures.'
The Paris show, which opens next week, runs until July 15. Besides Kramer shots from the 60s, it features Dylan as a child, a teenager, rare manuscripts, guitars and even his school yearbooks.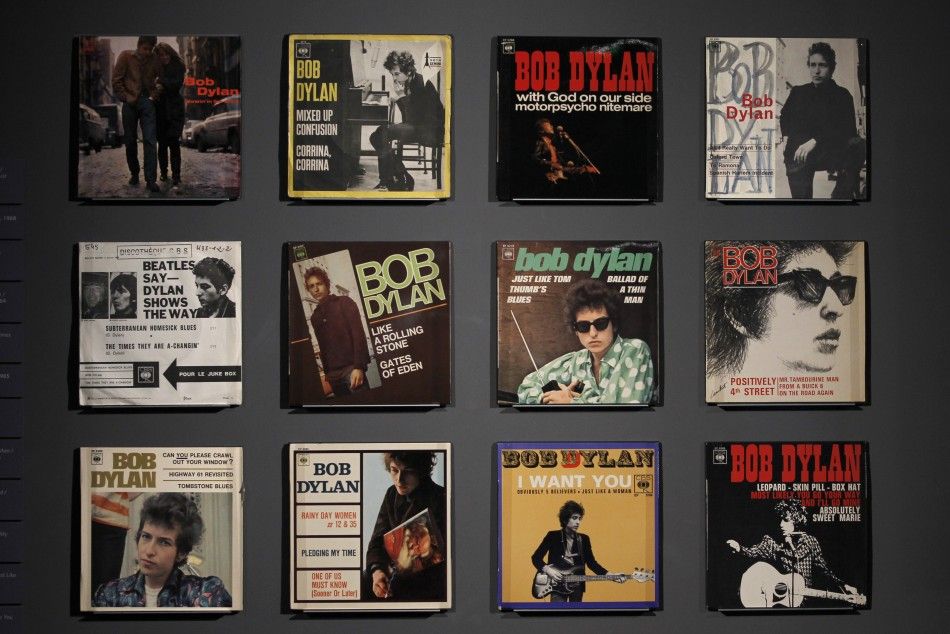 © Copyright IBTimes 2023. All rights reserved.
FOLLOW MORE IBT NEWS ON THE BELOW CHANNELS