Bobbi Kristina Brown Update: Investigative Book May Show What Caused Whitney's Death And Daughter's Current State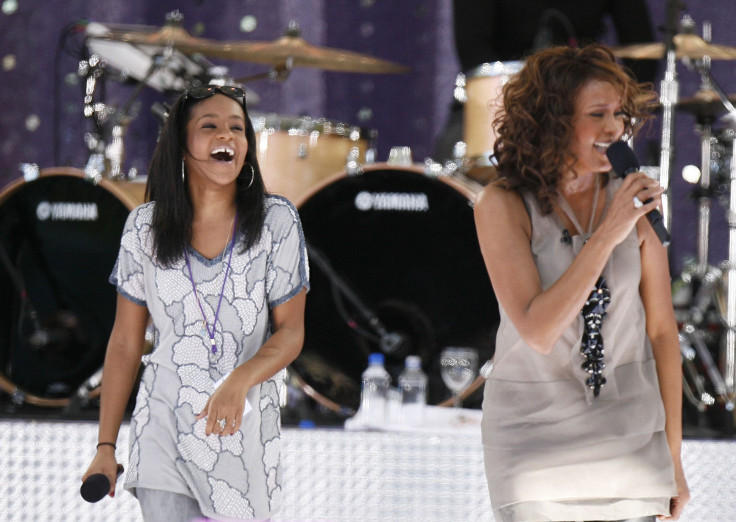 An investigative book titled, "Whitney & Bobbi Kristina: The Deadly Price of Fame," is expected to shed light on the life led by the late Whitney Houston and her daughter Bobbi Kristina Brown, and is set to be released on June 9, Gallery Books announced Tuesday, according to reports. The book has been authored by well-known investigative journalist Ian Halperin, who has previously written on Michael Jackson and Kurt Cobain, among others.
His latest book will likely reveal details about the lifestyle followed by Whitney, which may have been linked to her daughter's current health condition.
The book will explore the "complicated dynamics" of the Houston and Brown families, which will be analyzed using conversations with friends and family members, NJ.com reported.
Halperin is known for his 2009 book, "Unmasked: The Final Years of Michael Jackson," which was a New York Times bestseller, the Inquisitr reported. His other books include "Celine Dion: Behind the Fairytale," "Fire and Rain: The James Taylor Story" and "Hollywood Undercover." He has also co-authored two books about the suicide of Nirvana's lead singer Kurt Cobain, NJ.com reported.
The book is also expected to track Whitney's rise and decline amid drug problems until her death in 2012. Whitney's death, which was considered an accidental drowning, has been surrounded in controversy despite the Los Angeles County Coroner saying in an autopsy report in 2012 that "effects of atherosclerotic heart disease and cocaine use" were the reason for her death. She was found unresponsive in a bathtub in a hotel room at the Beverly Hilton in Beverly Hills, California.
Her daughter, Bobbi Kristina, was also found unconscious in a bathtub at her Georgia, Atlanta home on Jan. 31, amid rumors of drug use by the 22-year-old. However, recent reports cited her friend, Debra Brooks, who claimed that Bobbi Kristina was "deathly afraid" of bathtubs and that she never took a bath in them.
Brooks had also reportedly said that before the accident, there was yelling between Bobbi Kristina and her boyfriend Nick Gordon. Some reports even suggested that Bobbi Kristina might have cheated on Gordon with another man, leading to a heated argument between the couple on the night she was found unresponsive.
While a criminal investigation in the case continues, Bobbi Kristina's father Bobby Brown has not allowed Gordon to meet his unconscious girlfriend, who is suspected to be suffering from an irreversible brain damage. Bobby Brown claims that Gordon is withholding information about the night of the incident.
In addition, the Houston and Brown families are feuding over the $20 million estate that Bobbi Kristina received from her mother. According to Whitney's will, the estate will be handed over to Bobbi Kristina's grandmother Cissy Houston and aunt Pat Houston if Bobbi Kristina dies. Although Bobby Brown and Pat Houston hold the co-guardianship of Bobbi Kristina, Bobby Brown does not have any legal rights over the estate.
Whitney's daughter is currently admitted in Atlanta's DeKalb Medical Facility and still remains unconscious.
© Copyright IBTimes 2023. All rights reserved.
FOLLOW MORE IBT NEWS ON THE BELOW CHANNELS