California Man Charged With Kidnap And Torture Of Girlfriend Held Hostage For A Month
KEY POINTS
The man threatened to harm the victim's family if she contacted authorities
The woman had sustained extensive injuries that include bruises and burns
Accused Saul Ortega is facing multiple charges of kidnapping and torture
A California man was arrested Saturday for kidnapping the girl he was seeing, holding her hostage, and subjecting her to month-long torture.
Modesto resident Saul Ortega is facing multiple charges including kidnapping and torture of his 25-year-old girlfriend, who also lives in Modesto, Stanislaus County Sheriff's Office said in a statement.
The woman, whose identity was not disclosed, escaped from Ortega's home Thursday but did not immediately contact cops because the latter had threatened to harm her family, Crime Online reported. The Sheriff's Office enlisted the help of Fresno County deputies early Saturday to conduct a welfare check on the woman; by then she had already told someone that Ortega, her new boyfriend, held her hostage and tortured her.
The Stanislaus County Sheriff's Office described the extent of the torture the woman suffered at the hands of Ortega, "Patrol deputies were able to locate the female who had escaped Ortega Thursday afternoon. She had extensive injuries to her body, including bruises and burns."
"The female reported being held against her will for approximately one month," according to the police statement. The victim was taken to a hospital for treatment.
An elderly woman was briefly detained and questioned but was released shortly after because she was assisting with the investigation, Crime Online reported. Ortega is being held at the Stanislaus County Public Safety Center on a $1 million bond.
The Sheriff's Office said they have no "reason to believe Ortega may have victimized others." Deputies asked anyone with any information to call Detective D. Gonzalez at (209) 595-8686 or make an anonymous tip by calling Crime Stoppers at (209) 521-4636.
In September, a man has been sentenced to four years in prison in Scotland for subjecting his girlfriend to horrific domestic abuse for more than two years. He slashed the woman's hand using broken glass and then tore her stitches on one occasion.
The man, identified as Euan Walker, 27, allegedly also punched, kicked, bit, and choked his girlfriend, identified as Antonia Gillespie, 21, and once held her underwater while she was taking a bath. Walker reportedly also held a knife at Gillespie's throat and threatened to kill her. The man said he was attempting to ruin his girlfriend's relationship with a new man.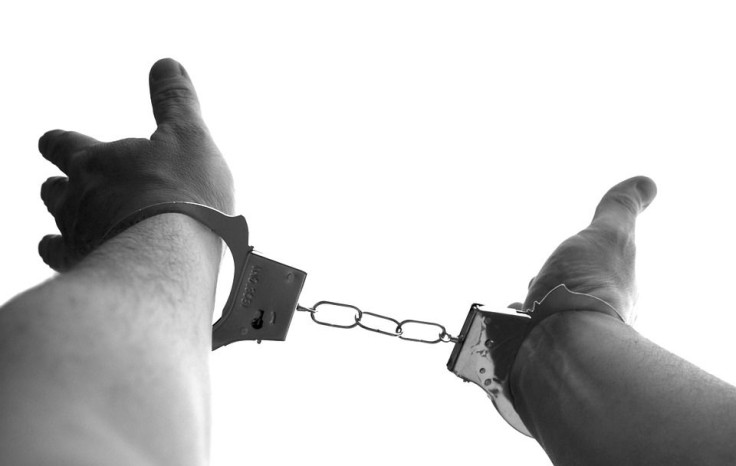 FOLLOW MORE IBT NEWS ON THE BELOW CHANNELS