Cardi B Quits Twitter After Clashing With Fans Over Grammys 2022 Absence
KEY POINTS
Cardi B deactivated her Twitter account after a heated debate with fans who were frustrated she skipped the Grammys
She was nominated for best rap performance for "Up" but lost to Baby Keem's "Family Ties" featuring Kendrick Lamar
Cardi said she hated her "dumb— fan base," especially after trolls dragged her children into the online spat
Cardi B has deactivated her Twitter account following a shocking beef with fans over her decision to skip the 2022 Grammys.
The "Bodak Yellow" rapper, 29, quit the social media site Sunday after she engaged in heated debates with disgruntled fans who called her out for not attending the Grammys, where Cardi was nominated for best rap performance for "Up." The award eventually went to "Family Ties" by Baby Keem featuring Kendrick Lamar.
Some fans felt misled that Cardi would be present at the ceremony, which was held at the MGM Grand Garden Arena in Las Vegas, Billboard reported.
"I'm deleting my Twitter, but on God, I hate this f–kin dumb— fan base," Cardi tweeted before taking down her account, according to Page Six. "You got the slow dumb—es dragging my kids all [because] y'all though [sic] I was going to the Grammys and I didn't, the f—k?"
The rapper continued, "When the f—k I hinted I was going? Just f—kin stupid. I can't. I needs [sic] to protect myself."
Cardi seemed to be set off by Twitter users who brought up her two kids, whom she shares with her husband Offset. At one point, the rapper allegedly wished death on a critic's mother, New York Post reported.
"I bet [your] son wouldn't like for you to be on your a— while teasing us fans and not ever dropping music," one troll tweeted.
"I hope your moms die," Cardi responded in a since-deleted tweet, according to a screenshot shared by a Twitter user.
Before she deleted her account, Cardi addressed the fans who claimed she had led them to believe that she would attend the Grammys.
"My thing is, why hype us up if you know [you're] not going [to the Grammys] from the jump?" one critic tweeted, according to the New York Post. "[Cardi B] needs to take her fans more seriously [because] this is getting ridiculous, I'm sorry."
Cardi fired back at the fan, writing: "When did I hype y'all up? Where and when did I ever [give] hints? Like are you OK? I'm not going to [an] award show if I don't [have] a new song to perform or my album ain't out …Next year."
The rapper also pointed out that her previous social media posts indicated that she was not in Las Vegas for the Grammys. "I been posting on my IG stories where I been at … like clearly I'm in my house and I'm in NY," she wrote.
A number of fans also came to Cardi's defense, with one tweeting: "Just because you thought she was hyping her fans up doesn't mean that's the case. You guessed wrong."
Cardi went live on Instagram later on Sunday and doubled down on her comments on Twitter.
"Why would I go to the awards for?" she asked in an eight-minute video addressing the backlash to her absence from the Grammys, according to E! News. "Do I have any new music? Why would I show up with one nomination?"
She also slammed those who dragged her kids into the conversation. "That s—t really piss [sic] the f—k out of me," she said. "If you bring up my son, I hate you. I wish the worst on you."
Cardi's Instagram is also no longer accessible.
This isn't the first time Cardi has deactivated her Twitter account. She left the platform last year over followers calling for her to release follow-up music to her 2018 debut studio album, "Invasion of Privacy," according to Entertainment Tonight. The rapper also left Twitter for a brief period of time in 2020.
Cardi won her first and only Grammy in 2019 for best rap album for "Invasion of Privacy."
She and Migos member Offset, 30, share 3-year-old daughter Kulture and a son, whom they welcomed in September 2021.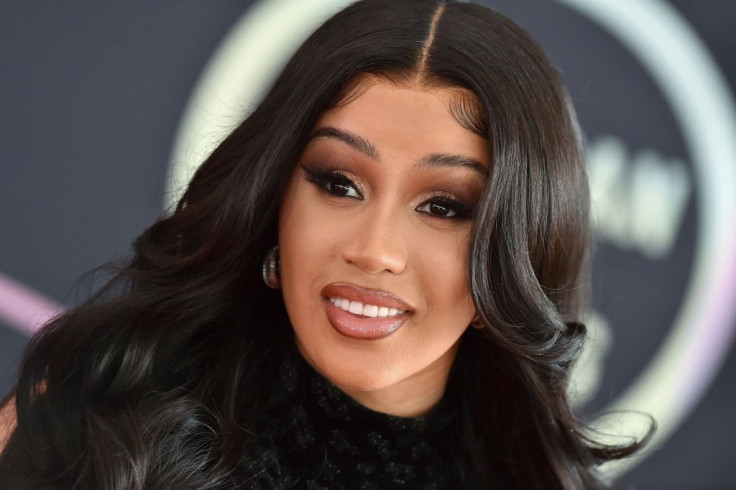 © Copyright IBTimes 2022. All rights reserved.
FOLLOW MORE IBT NEWS ON THE BELOW CHANNELS