Casey Anthony Released From Jail [PHOTOS & VIDEO]
Casey Anthony is released from jail on Sunday. What met her, however, was a sea of protestors.
Anthony, accompanied by her lawyer Jose Baez, walked out of Orange County jail at 12:14 a.m. Sunday, reported WDBO.
She was accompanied by one heavily armed police officer and trailed by another. Wearing a pink v-neck shirt, blue jeans, and dark blue sneakers, she nodded 'thank you' to the armed police officers and walked to freedom.
Almost immediately, she was met with yells of jeers, accusing posters, and flashing cameras from reporters.
One poster read: NO JUSTICE FOR CAYLEE MURDERER SET FREE BY JELLY FISH JURY
Anthony left with the $500 in her fan-funded jail account and was quickly whisked away in a dark Chevy SUV. She boarded a plane out of Orlando at 3 a.m. and headed to an undisclosed location, according to Channel 9 Eyewitness News, reported WDBO.
Anthony was declared 'not guilty' on charges of killing her child Caylee Anthony. She was sentenced to 4 years in prison, however, for lying to the police. However, because she has been jailed since 2008 to await her trial, Sunday marked the fulfillment of her 4-year sentence.
Below are photos and videos of her release.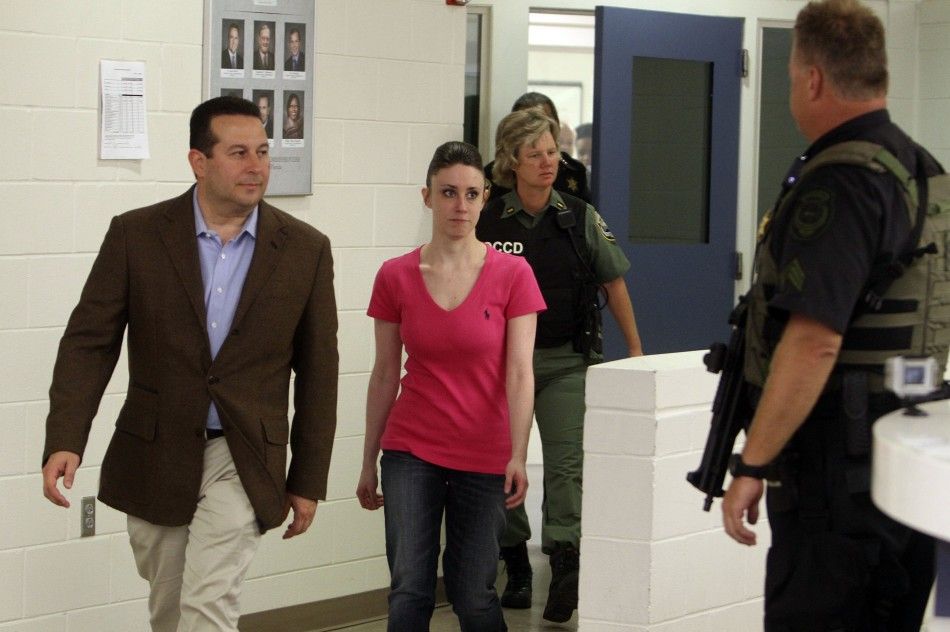 © Copyright IBTimes 2023. All rights reserved.