Caterpillar moves to lock out CAW workers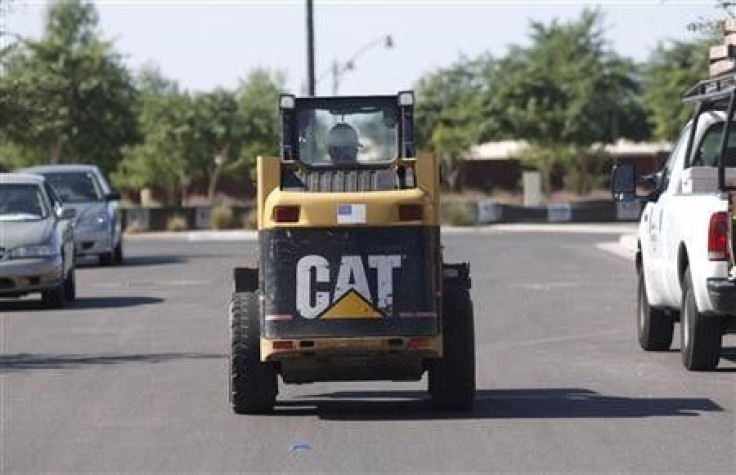 (Reuters) -- Caterpillar Electro-Motive unit has decided to lock out locomotive manufacturing workers in London, Ontario, after finding out the Canadian Auto Workers told members not to strike following the breakdown of contract negotiations.
Electro-Motive said earlier on Sunday that it was unilaterally imposing changes in wage and benefit terms for its workers in Canada after talks broke down, and that workers were encouraged to show up for work.
But the company's stance changed after the CAW surprised the company on Sunday afternoon by not calling a strike and instead instructing workers to report for duty.
The company said it is seeking the assurance of a prompt ratification of the company's last offer and has instituted a lock out at the London facility until a ratified contract is in place.
Caterpillar's Electro-Motive unit said the CAW's move to send members to work indicated the union approves of Caterpillar's new compensation terms.
Given the union has indicated its members are willing to work under those terms, we are hopeful of a speedy ratification allowing union members to return to work, the company said.
CAW officials, however, see the situation differently.
Bob Orr, a top CAW official, said late Sunday that the union is not showing support for Caterpillar's Electro-Motive new contract terms.
The ball is still in the company's court, he said.
Orr said Caterpillar's offer -- which includes a more than 50 percent cut in wages and health-care and an elimination of pension benefits -- is not acceptable to the CAW. Orr said the CAW plans to return to the bargaining table, but he lacks confidence in the ability of the two sides to make substantive progress.
Caterpillar's Electro-Motive Canada unit employs about 450 hourly workers. It is unclear if the company will at some point bring in replacement workers to keep production going. Orr, from the CAW, said the company informed him that they would not use replacement workers.
The lock-out follow several months of negotiations between the Electro-Motive division and the CAW. Caterpillar has said its new contract offer was designed to make the company more competitive.
Electro-Motive is part of Caterpillar's Alabama-based Progress Rail Services division, which competes with General Electric Co and Bombardier Inc.
© Copyright Thomson Reuters 2023. All rights reserved.