Chicago Bulls Fan Sues Derrick Rose, Blames Being Obese, Depressed On Athlete's Injury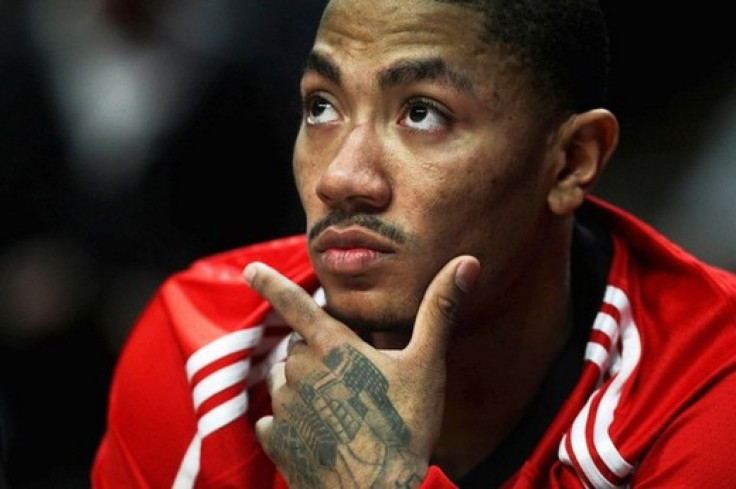 When you lose one of your star players, surely your team feels the effects of that absence. But one self-described longtime Chicago Bulls fan is claiming that Derrick Rose's extended leave has affected his own health and well-being.
Matthew Thompson, 25 of Peoria, Ill., reportedly filed a lawsuit against the Bulls point guard on Thursday, saying that his absence has caused him multiple mental breakdowns and emotional distress, which in turn, has also caused him to gain weight.
Thompson claims that Rose -- who tore his ACL in the first round of the 2012 playoffs -- displayed "negligent behavior" for not returning to the court.
"He's most likely out but you never know," Chicago head coach, Tom Thibodeau, told ESPN. "The playoffs are stretched out, too, so you have to factor that in. So who knows another week from now where he is? You always want to leave that possibility open."
It remains unclear if Peoria County officials will take Thompson's case, but perhaps, at least, Thibodeau has some optimism for the rest of the post-season.
© Copyright IBTimes 2023. All rights reserved.