Chile's Puyehue Volcano: Steam rises from Nilhue River (PHOTOS)
The Nilahue River in southern Chile overflowed on Thursday after it was blocked by volcanic ash and mounting debris. The area around the Nilahu river has been evacuated as a result.
Steam rose from the Nilhue River, fed by unusually warm water from the hot flanks of an erupting volcano from the Puyehue-Cordon Caulle volcanic chain, which sent a huge ash cloud across nearby towns and all the way to Buenos Aires, the capital of neighbouring Argentina.
Meanwhile, three airlines have cancelled flights out of Argentina's busiest airports Ezeiza and Aeroparque because of the ash cloud in the atmosphere from Chile's Puyehue volcano which erupted this past weekend.
Aerolíneas Argentinas, LAN and Austral canceled flights from Buenos Aires after the ash cloud arrived in the city. Spain's Iberia rerouted flights from Madrid destined for Buenos Aires to Santiago, Chile.
In a statement to the Argentine news agency Télam, Chile's LAN airline said it would not operate its flights in Aeroparque and Ezeiza International Airport until conditions are favorable and compatible with the highest security standards of the company.
Yesterday, winds blew the ash from the Chilean volcano in a widening arc, grounding most air travel to and from Argentina. Geologists in Chile warned that the Cordon Caulle volcano could keep erupting for several weeks and this may not be the end of air traffic delays.
The Puyehue volcano is located about 540 miles (870km) south of the capital Santiago in the Andes mountain range. Saturday's eruption prompted Chilean authorities to order the relocation of almost 3,500 people as the volcano sent a 10-kilometer-high ash cloud into the atmosphere. The winds carried much of this ash across the Andes into Argentina where international resort towns like Bariloche were blanketed in a thick grey film.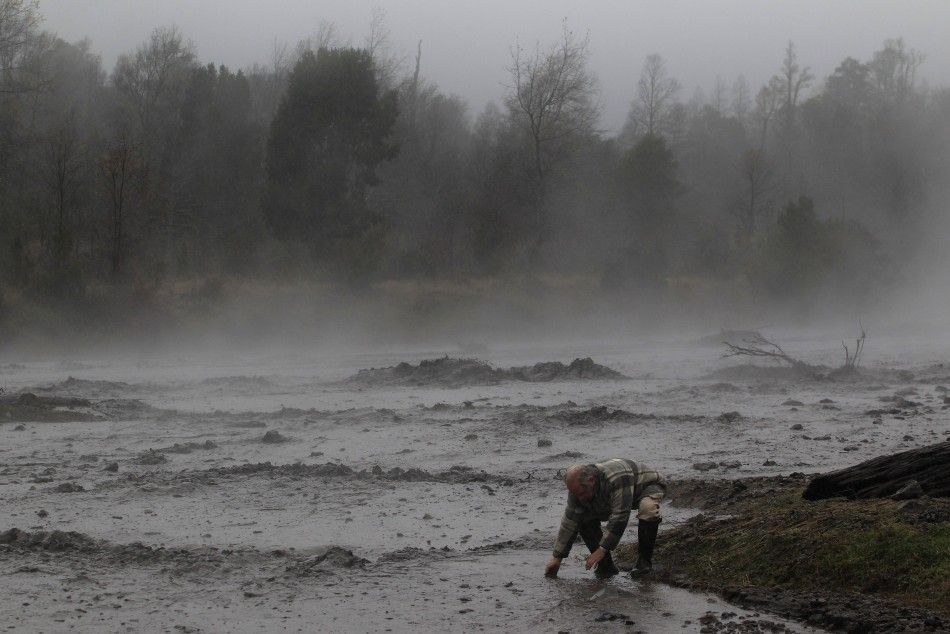 © Copyright IBTimes 2023. All rights reserved.