China Used Russian Strategy To Spread Lies That US Created COVID-19: Report
KEY POINTS
China claims the U.S. engineered the novel coronavirus
The Chinese government is reportedly using a Russian strategy of spreading false allegations
A Chinese man was arrested and detained for claiming the U.S. created the coronavirus
The Chinese government has used a strategy employed by Russians to spread false rumors that the United States created COVID-19, a new investigation revealed.
A nine-month probe conducted by the Associated Press and the Atlantic Council's Digital Forensic Research Lab found that China had weaponized false allegations that the U.S. created the novel coronavirus, spreading it across various social media platforms, including Twitter, Facebook, VK and Weibo.
On Jan. 26, 2020 — a few days after U.S. health officials detected the first case of coronavirus in the country — a man from China's Inner Mongolia autonomous region uploaded a video to a Chinese social media platform, Kuaishou, claiming that the virus was engineered by Americans.
The video was viewed approximately 14,000 times before it was taken down. The man who posted the video was later arrested and detained for 10 days and fined for spreading false claims.
People's Daily, an official publication of the Central Committee of the Chinese Communist Party, broadcast news of the man's arrest in early February as a reminder that circulating false information was punishable by arrest.
However, China's foreign ministry and at least 30 Chinese diplomats across the world later advanced the same conspiracy and amplified it through the country's state media outlets.
On March 9, an essay claiming that the U.S. military released the virus at an athletic competition held in Wuhan, China in October 2019 circulated on WeChat. This led to an anonymous online petition that demanded the White House to respond to the allegations.
"As China embraced overt disinformation, it leaned on Russian disinformation strategy and infrastructure, turning to a long-established network of Kremlin proxies in the West to seed and spread messaging," the AP reporte noted.
China's disinformation campaign began months after Russian state media announced that the novel coronavirus was linked to a bioweapons test conducted by the U.S. to test Beijing's biological weapons defenses. Zvezda, the Russian Army's media outlet, cited Igor Nikulin as the source of the theory.
Nikulin is a four-time failed political candidate who claimed to have worked with the United Nations on disarmament in Iraq from 1998 to 2003.
The U.N. did not have a record of his service. Richard Butler, the lead U.N. weapons inspector at the time, also said he had never heard of Nikulin.
Nikulin had previously suggested that the U.S. created HIV as a way to weaken the American economy from within.
"If you prove and declare … that the virus was bred in American laboratories, the American economy will collapse under the onslaught of billions of lawsuits by millions of AIDS carriers around the world," he wrote on his website.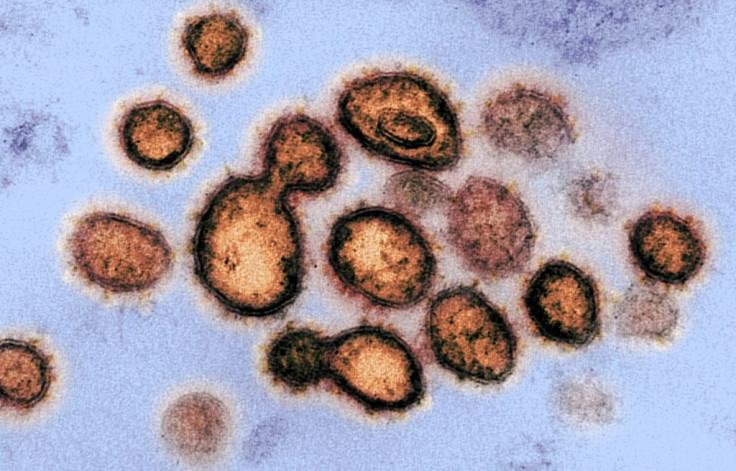 © Copyright IBTimes 2023. All rights reserved.
FOLLOW MORE IBT NEWS ON THE BELOW CHANNELS