Chinese New Year 2012: Pictures of Dragon Decorations in China [PHOTOS]
Celebration of the Chinese New Year will begin Monday, marking the start of the year of the dragon. The holiday is the most important in China and will be met with scores of fireworks and festivities in China, Taiwan, and elsewhere.
Preparations have begun for the Chinese New Year festivities across the globe. In China, families clean their home, hang red banners with messages of good luck, pay respects to ancestors and begin to plan and prepare meals for Jan. 23. Many families will cover their homes with red paper lanterns and decorations signifying good fortune, wealth, longevity and happiness.
In addition, paintings and decorations of dragons cover Chinese cities as the nation prepares for the New Year. Dragons are legendary creatures in Chinese mythology and folklore. Chinese dragons are auspicious creatures that symbolize power, strength and good luck. Historically, dragons were the symbol of the Emperor of China and the mythical creature is seen as a symbol of imperial power. In the Chinese zodiac system, dragon years are the most popular years for families to have children and more babies are born in dragon years than in any other year.
Cities across the U.S. will also celebrate the 2012 Chinese New Year. In New York City, Asian Americans will celebrate the year of the dragon with the Lunar New Year Parade and Festival on Jan. 29 in Chinatown and a similar parade on Feb. 4 in Flushing, Queens. In San Francisco, a city rich in Chinese food and culture, the New Year will be honored with a flower market on Jan. 14 and 15, a 5k and 10k run on Feb. 19 and a parade celebration at the San Francisco Zoo on Jan. 29.
Take a look at these pictures and photos of decorations in preparation of the Year of the Dragon.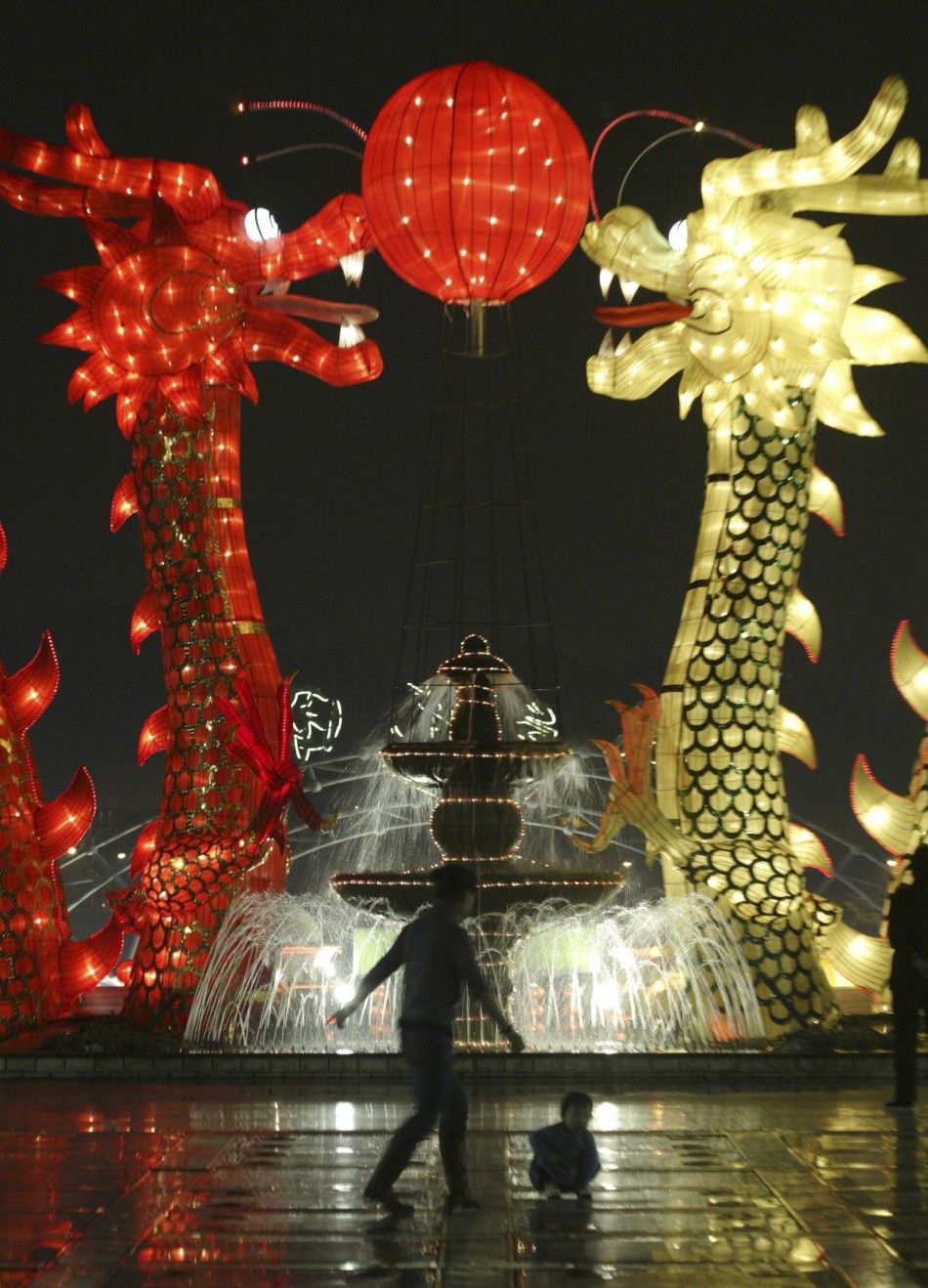 © Copyright IBTimes 2023. All rights reserved.
FOLLOW MORE IBT NEWS ON THE BELOW CHANNELS