Chloe Lukasiak Has No Plans For New Summer Boyfriend After Ricky Garcia Breakup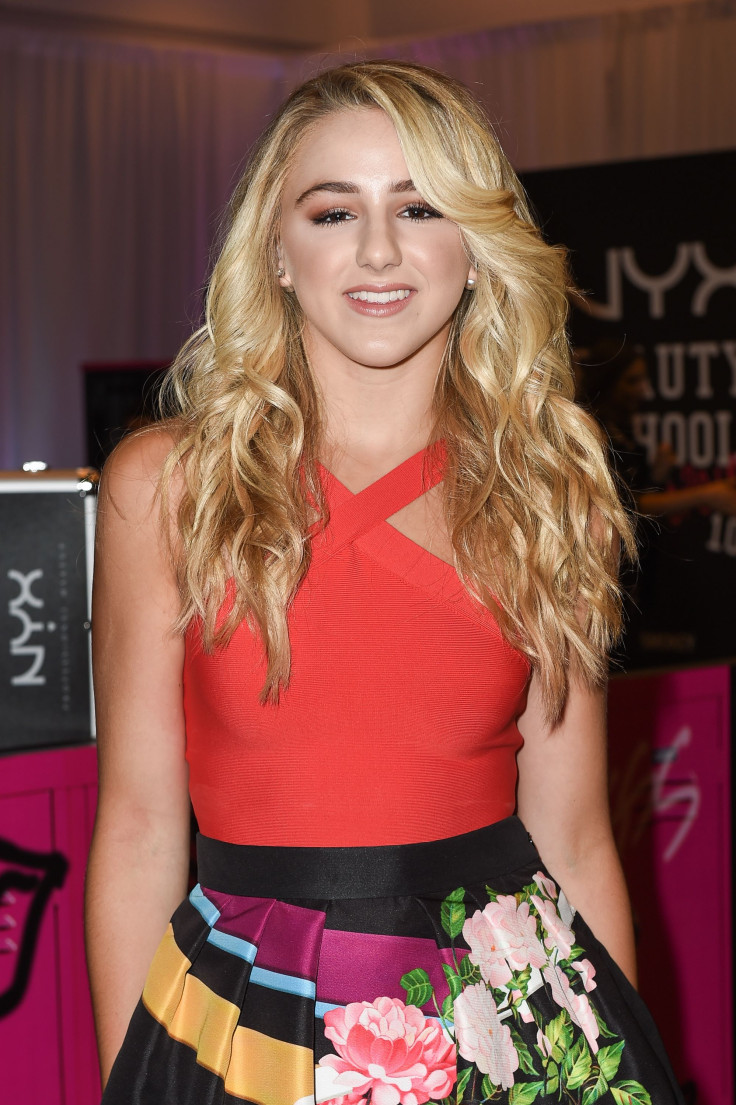 Chloe Lukasiak is enjoying the single life. The 15-year-old "Dance Moms" alum recently spoke out after her split from singer/actor Ricky Garcia, revealing she's planning to spend the summer season unattached.
During an appearance at BeautyCon LA Chloe dished on life after her breakup from Ricky, 17, sharing she plans to focus on herself in the coming months instead of finding a new boyfriend. "I am single for the summer," Chloe said happily during an interview with Cassidy Card at CiGiTV.
"I think the best thing is just being able to focus on spending time with my friends, spending time on my career, and just really focusing on what I love to do," she added. "[I'm] having fun. I'm ready to just see what happens this summer."
Chloe reconfirmed her single status during a sit down with Cali Interviews at the West Coast event, saying: "I have good friends and I'm just sort of focusing on myself right now."
Chloe and Ricky ended their romance in April after 10 months together. Reps for the pair blamed the split on their "hectic work schedules" but said they plan to remain close friends. "A lot can change in a year," Chloe wrote on Instagram following reports of their breakup. "People change, things so wrong, stuff happens but life goes on."
It doesn't appear Chloe is letting the breakup get her down, though. When she's not working on her dancing chops or filming videos for her YouTube channel, she's doing big things in the acting world. The "Center Stage: On Pointe" star just wrapped her second film, "Cowgirl's Story," which hits theaters in May 2017.
And when she's not touting her new projects or walking red carpets it appears Chloe is thanking her fans for her second consecutive Teen Choice Award nomination. Chloe, last year's Choice Dancer winner, is nominated again in the category ahead of the 2016 show alongside fellow "Dance Moms" alum Maddie Ziegler, current star Kalani Hilliker, former "Dancing With the Stars" champions Derek and Julianne Hough and ballerina Misty Copeland. The winner will be announced July 31 at the FOX award show.
Chloe is so busy, in fact, she admits she probably won't have time to catch the upcoming season of "Dance Moms" on Lifetime. "I actually didn't watch it when I was on it so I don't know," she told CiGiTV.
"We'll see. I'm really busy so I don't know if I'll have time."
© Copyright IBTimes 2023. All rights reserved.