Claim: Casey Anthony is in Southern California and Wants $1 Million for an Interview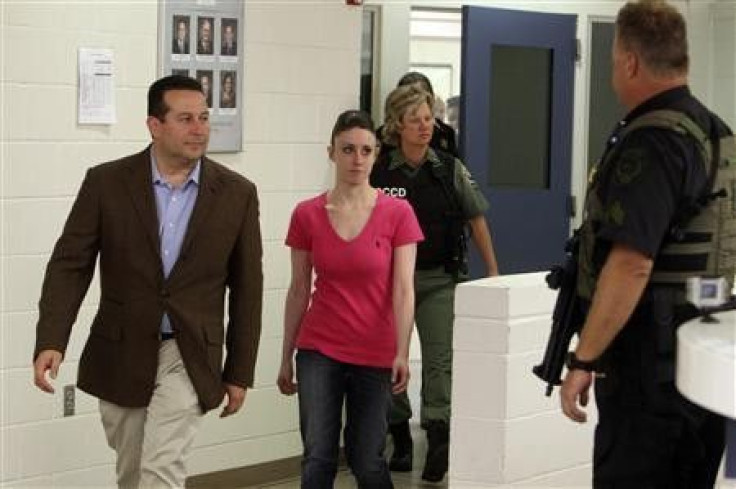 The speculation that Casey Anthony could be in Southern California is true, according to a television producer's claim that he met Anthony at an unnamed Palms Springs hotel.
Al Taylor said he met with the 25-year-old, who agreed to give Taylor an interview for a hefty exchange of one million dollars.
I got a call early Tuesday morning, from a representative that said if you want to meet with her, be in this certain area in 15 minutes, Taylor said in a call on Dr. Drew Pinsky's HLN show.
I was game. I showed up. I wasn't for sure if I was going to meet her, and sure enough, she was there.
Taylor said he was searched before the meeting, which lasted just 15 minutes, and was not allowed to bring a cell phone or camera.
According to the TV producer, Anthony was unsure about having to take a lie detector test, as well as the concern of receiving the promised $1 million.
Anthony's now famous defense attorney Jose Baez, did not confirm that she will give Taylor an interview, which is one of a number of offers on the table.
Anthony's murder trial garnered national and international media attention resulting in a not guilty verdict, except for four counts of lying for which she received one year each.
Casey received credit for time already served and was released July 17, with the public speculating about where she could be.
© Copyright IBTimes 2023. All rights reserved.