Cleveland Browns Star Hints At Offseason Departure, Blames Coaching Staff Solely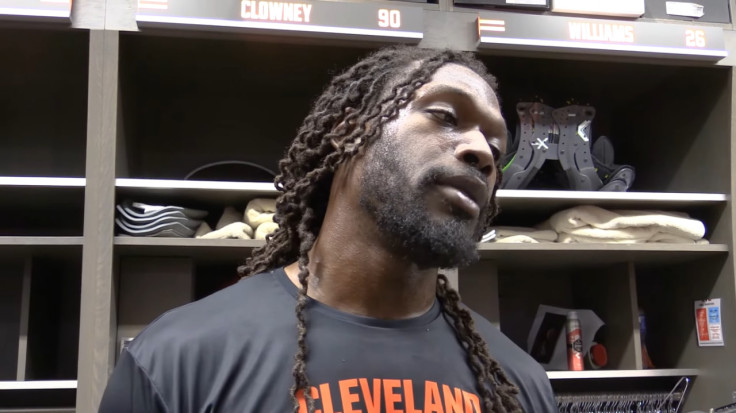 KEY POINTS
Jadeveon Clowney has lamented the Cleveland Browns' treatment of him this season
Clowney thinks the Browns are favoring homegrown Myles Garrett over him
The three-time Pro Bowler has no issues with Garrett
The Cleveland Browns have no chance of entering the 2022 NFL playoffs as the franchise underwent a drastic change under center that is expected to pay off by next season, but Jadeveon Clowney might not be with the team by then.
The star defensive end has formed an intense partnership with Myles Garrett to consistently go after the quarterback, but he believes that the Browns have not given him enough support to reach his potential.
Clowney recently spoke with Cleveland.com and revealed that he is leaning closer to leaving the team than giving it another go-around.
"Ninety-five percent sure I won't be back. But there's still that 5 percent. You never know what can happen. I just feel like I need to be around somebody that believes in me and my ability. (It can't) just be me believing in myself. I believe in myself more than anybody," he said as quoted.
The 2016 All-Pro's sack average has taken a massive hit this season, logging just two of them per game compared to his nine last year.
Missing four games due to an ankle injury coupled with a concussion does not help his case, but his sentiments can still be understood.
One of the reasons, he believes, is that the Browns' defensive coaches are focusing on helping Garrett improve his chances to win NFL Defensive Player of the Year and the sack title, which has San Francisco 49ers defensive end Nick Bosa in the lead.
While he has no issues with Garrett, even praising him for the work that the pair have done together in the past season, his issues are strictly with the coaching staff.
The duo has helped Cleveland rank seventh in pass yards allowed (3,147), fifth in passes completed (302), and fifth in rushing yards allowed (1596).
"I ain't trying to say it's him. I try to get along with everybody I play with. Me and him don't have a problem. It ain't his fault. It's just B.S., and I don't have time for it... Let's say it. Let's be honest. (It seems to me) they don't want me to outplay nobody," Clowney added.
The South Carolina product is on his second one-year deal with the Browns this season, estimated to be worth around $11 million–a $3 million raise compared to his first season in Cleveland.
Clowney's feelings are valid in a way since his career parallels that of Garrett.
The three-time Pro Bowler was a No. 1 overall pick by the Houston in the 2014 NFL draft, while Garrett was also selected first overall by the Browns.
Perceived hometown favoritism might be the reason for Clowney to take his talents elsewhere in the 2023 offseason.
While he is not against staying in Cleveland, the allure of greener pastures may convince him otherwise.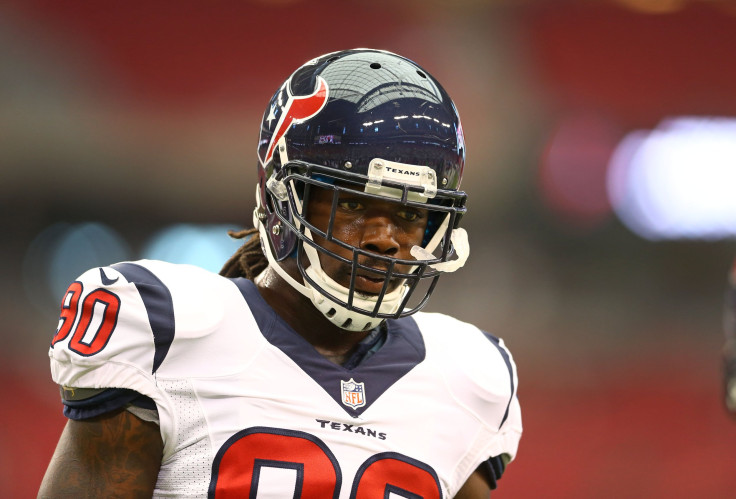 © Copyright IBTimes 2023. All rights reserved.