Clippers Owner Banned: Will Donald Sterling Sell The Basketball Team After NBA Ban?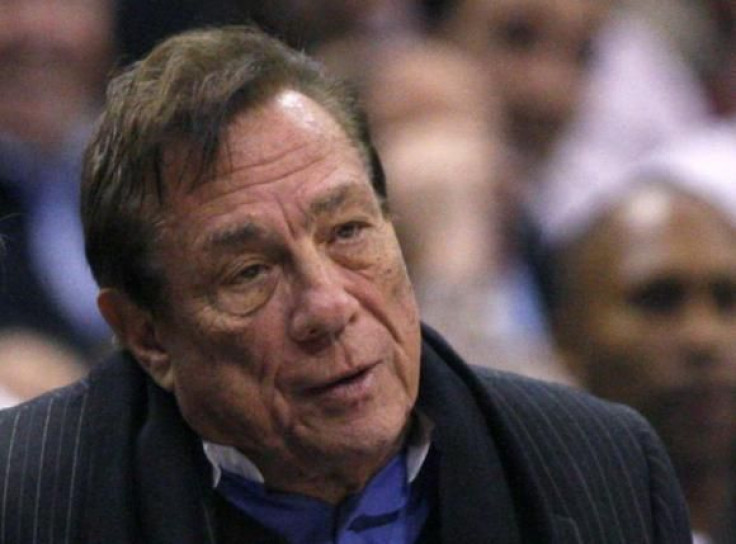 Donald Sterling's stint as the owner of the Los Angeles Clippers appears to be coming to an end. However, the 80-year-old may not leave the NBA quietly.
At a press conference on Tuesday, NBA commissioner Adam Silver issued a lifetime ban to Sterling from the league and the Clippers. In addition to the ban and a $2.5 million fine, Silver announced that he would gather the other NBA owners and attempt to force Sterling to sell his team.
According to the NBA constitution, 75 percent of the Board of Governors, which is comprised of all the owners, must vote for Sterling to relinquish ownership of the team. Even though Silver is expected to get the required number of votes, a source tells Jim Hill of CBS2 in Los Angeles that Sterling does not intend to sell the Clippers. Just prior to Silver's press conference, Sterling also told Fox News's Jim Gray that he planned to stay on as the team's owner.
If Sterling refuses to leave the NBA quietly, he and the league could be in for a messy legal battle. Such a decision is unprecedented, since an owner has never been kicked out of the league. In a potential lawsuit, though, the NBA would have the upper hand.
According to Sports Illustrated legal analyst Michael McCann, Sterling would have a hard time winning his case. Even if the audio of Sterling's racist comments was recorded without his consent, the NBA can still oust Sterling because of the impact the incident has had. Silver is using the NBA's constitution to force Sterling to sell, and the Clippers owner would have to prove that the commissioner didn't follow the league's rules in doling out his punishment.
Sterling could change his mind by the time the rest of the owners make their decision. Some of the league's most prominent players have expressed their desire for Sterling to be kicked out of the league, and he would still receive a large sum, once he loses control of the team. Forbes has estimated that the Clippers are worth $575 million, and the Milwaukee Bucks, who have the NBA's worst record, were recently sold for $550 million.
After Silver made his ruling public, several celebrities have expressed interest in purchasing the club. Floyd Mayweather has said he would look into buying the team, and Dr. Dre told TMZ he's thinking about it, as well. There have also been rumors that Magic Johnson could be positioning himself to become the new Clippers owner, but he hasn't said so, publicly.
© Copyright IBTimes 2023. All rights reserved.