College Admissions Scandal Update: Why Lori Loughlin Will Have 'Harder' Time Gaining 'Sympathy'
"Fuller House" actress Lori Loughlin has faced quite a few legal hurdles in recent months due to her inclusion in the ongoing college admissions scandal, and according to one expert, she may find it hard to get "sympathy."
Both Loughlin and her husband, Mossimo Giannulli, have been accused of paying Rick Singer $500,000 so that their daughters could gain acceptance to the University of Southern California (USC). They face mail and wire fraud, honest services mail and wire fraud, and conspiracy to commit federal programs bribery charges, but have pleaded not guilty at this time.
Now, Howard Bragman, a Hollywood crisis manager, has revealed what he thinks of the way Loughlin has handled her involvement.
Bragman compared and contrasted Loughlin and "Desperate Housewives" actress Felicity Huffman, who was also caught up in the admissions scam, in an interview with Deseret News. For her part, Huffman admitted to paying Singer $15,000 to change her daughter's SAT score. She went on to serve a 14-day prison sentence and was granted early release. She is currently fulfilling her community service requirements.
"The way these two have played it are kind of textbook cases for how you should play it and how you shouldn't play it with Felicity playing it pretty much spot on. It's perfect. Exactly how, at least in my mind, I would have wanted if she was my client - and neither are my clients - but had she been my client, exactly how I would have recommended she play it," he told the outlet.
READ: College Admissions Scandal Update: Lori Loughlin Denied Ability To Obtain Unique Financial Benefit
However, Bragman views Loughin in a different light, stating that she is "a different matter" because she has still refrained from resolving her case.
"Lori played it badly, went to court with, you know, a Mercedes van full of attorneys, looking like she had a stylist dresser was smiling and waving. It just didn't feel appropriate and didn't feel like that's how it should have gone down. It's going to make it that much harder for people to get a measure sympathy for her," he added.
At this time, Loughlin is said to be concerned about the time she could face due to the recent sentencing of another parent in the scandal. Additionally, it has been reported that she could receive a lesser sentence if she agreed to certain terms but has not taken any steps to do so at this time.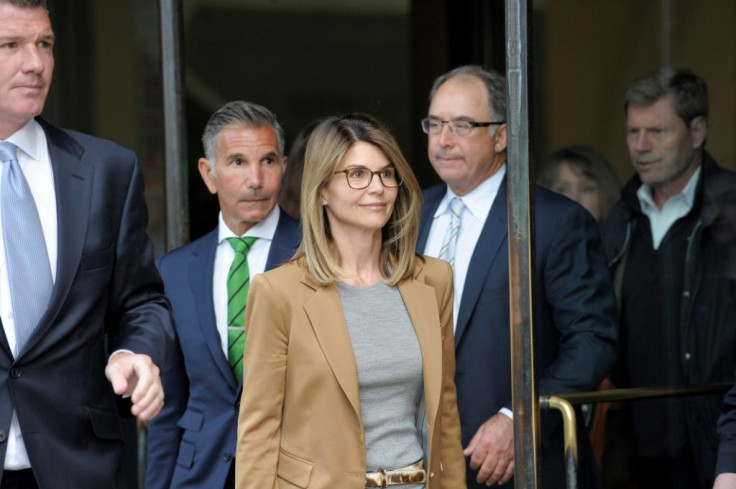 © Copyright IBTimes 2023. All rights reserved.