College Admissions Scandal Update: Why Lori Loughlin's Career Won't 'Recover' Like Felicity Huffman's
"Fuller House" actress Lori Loughlin and "Desperate Housewives" star Felicity Huffman have taken very different paths regarding the ongoing college admissions scandal. Now, reputation and management expert Eric Schiffer is weighing in on how those different trajectories could affect them both moving forward.
Upon facing charges, Huffman pleaded guilty to paying Rick Singer $15,000 so that her daughter's SAT score would be changed. She eventually was given a 14-day prison sentence and was released early after only serving 11 days.
While Loughlin and her husband, Mossimo Giannulli, have been accused of paying Singer $500,000 so that their daughters Olivia Jade and Isabella Rose could also attend the University of Southern California (USC), they pleaded not guilty. Currently, they are facing charges of mail and wire fraud, honest services mail and wire fraud, and conspiracy to commit federal programs bribery.
According to In Touch, Schiffer revealed that he believes the way that Loughlin has behaved in recent months has been a "kiss of death" in terms of her career down the road.
"She has thumbed her nose and approached the whole process in a very arrogant style that has choked off compassion and empathy that she would have normally had to some extent with her fans and she's taken her brand and created a blistering of fact to what was a beloved and trusted celebrity for years," he stated.
Continuing, he added that while he believes she can recover from jail time resulting from her felony charges, "it's going to require her to show a level of regret and remorse."
READ: College Admissions Scandal Update: Lori Loughlin Denied Ability To Obtain Unique Financial Benefit
As for Huffman's outcome, the expert says he thinks the "Transamerica" star could experience positive changes in her career following the admissions scam. According to Schiffer, going through such a "terrible, really difficult and painful journey" will be beneficial in terms of her public perception. "People already can relate to her and it also allows for her to play an arrange of characters. She now can play dark characters. And so her career is going to recover," he explained
He also likened Huffman's post-prison potential to be similar to Martha Stewart's in that she could "go to a higher level" following her release. Stewart, for her part, has also spoken about Huffman recently and revealed what she thinks she may have learned while serving her sentence.
As for what's next for the actresses moving forward, following Huffman's release, networks are said to be "scrambling" to obtain her first post-prison interview. She has also already started serving her court-ordered community service. It has also been reported that Loughlin could receive a lighter sentence if she agrees to do certain things moving forward, but at this time she has not formally taken the steps to do so.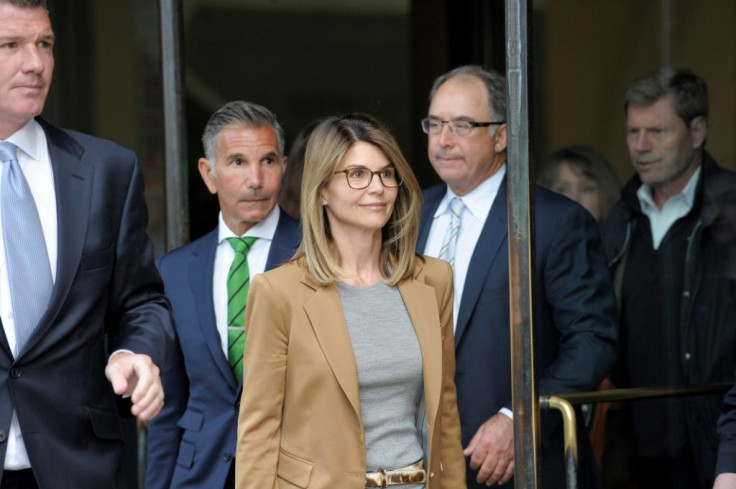 © Copyright IBTimes 2023. All rights reserved.
FOLLOW MORE IBT NEWS ON THE BELOW CHANNELS