'Conan Exiles' Sorcery Guide: How To Corrupt Attributes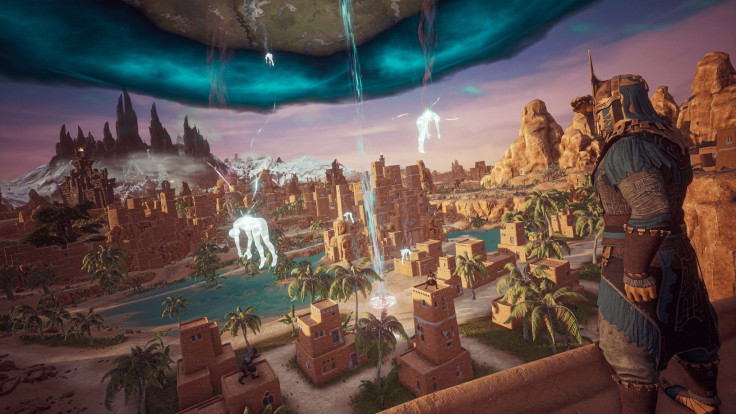 KEY POINTS
Attributes can only be altered while the player is heavily corrupted
Corrupted attributes can be restored by resetting skill points
Normal perks will be replaced by new ones when corrupted
Corruption plays a key role in "Conan Exiles," and the "Age of Sorcery" update turned this ambient environmental hazard into an actual, gameplay-affecting mechanic.
Players are now able to corrupt three of their characters' main attributes in order to gain more power. However, this comes at the cost of lower maximum health and stamina values, which should make for a riskier experience overall.
Corrupting Attributes
First, players must be heavily corrupted before they can transform their character attributes. This can be done by standing inside corrupted zones, taking damage from demons or casting spells. The fastest way to gain corruption is to use a Transportory Stone.
Once players are at least 50% corrupted, a new button will appear at the end of the Strength, Vitality and Authority meters in the Attributes tab. This means that these stats can now be corrupted, but only if players have the right materials.
The second requirement for corruption is Soul Essences, which can be crafted from Sacrificial Stones by bottling up an NPC's spirit inside a Glass Flask.
Each Soul Essence will let players corrupt one attribute point, up to a maximum of 20.
Corruption Benefits
Corrupted attributes grant vastly increased stats at the cost of reduced maximum HP and Stamina. The more corrupted an attribute is, the greater the bonus players receive.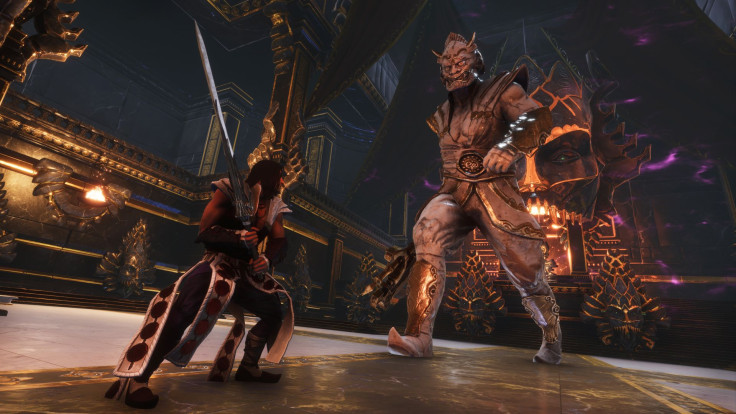 Additionally, corrupting enough attributes will cause perks to transform into corrupted versions. For example, the usual Heavy Blows perk in the Strength line will turn into Scourge, which grants bonus weapon damage for every point of corrupted Strength.
The same logic applies to Vitality and Authority. The former grants increased health per corrupted point, while the latter increases the damage dealt by followers.
Removing Corrupted Attributes
To undo corruption, players will first have to reset their attributes by using either a Yellow Lotus Potion or a Potion of Bestial Memory. Then, stand near dancing Entertainer Thralls to slowly restore maximum HP and Stamina values back to normal.
Keep in mind that resetting attributes will not refund corrupted attribute points. Players will need to craft Soul Essences again if they want to redo the entire process.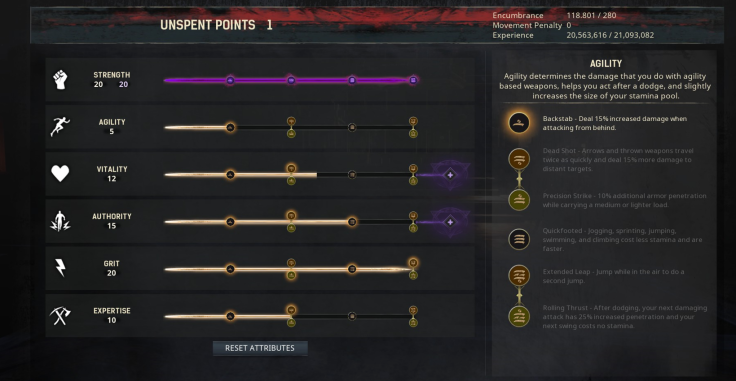 © Copyright IBTimes 2022. All rights reserved.
FOLLOW MORE IBT NEWS ON THE BELOW CHANNELS