Coronavirus Vaccine From Johnson & Johnson Shows Promise, Prevents Severe Illness In Hamsters
KEY POINTS
Johnson & Johnson reports a successful trial of Ad26.COV2.S, its candidate COVID-19 vaccine, in hamsters
In July, it also revealed successful tests of the vaccine in non-human primates
J&J is producing the promising vaccine under the federal government's Operation Warp Speed
Johnson & Johnson has reported a second successful animal trial of Ad26.COV2.S (adenovirus serotype 26), its single-dose candidate COVID-19 vaccine currently under development as part of Operation Warp Speed (OWS).
J&J said Thursday its vaccine prevented severe illness in a small group of Syrian golden hamsters and led to the formation of neutralizing antibodies. The results of the hamster study were published Thursday in the medical journal, Nature Medicine.
The hamsters received a single dose of the vaccine and were then exposed to the COVID-19 virus four weeks later. SARS-CoV-2 (severe acute respiratory syndrome coronavirus 2) is the virus that causes COVID-19.
The vaccine elicited neutralizing antibodies, which are necessary to build immunity to SARS-CoV-2. J&J said the vaccinated hamsters also appeared to lose less weight than unvaccinated hamsters. The animals also didn't experience severe clinical side effects such as pneumonia or death.
"This pre-clinical study further validates our confidence in our SARS-CoV-2 vaccine candidate," said J&J Chief Scientific Officer Dr. Paul Stoffels. "With our Phase 3 trials planned to start this month, we remain committed to expanding our manufacturing and distribution capabilities to enable global access to our SARS-CoV-2 vaccine candidate should it prove to be safe and effective in humans."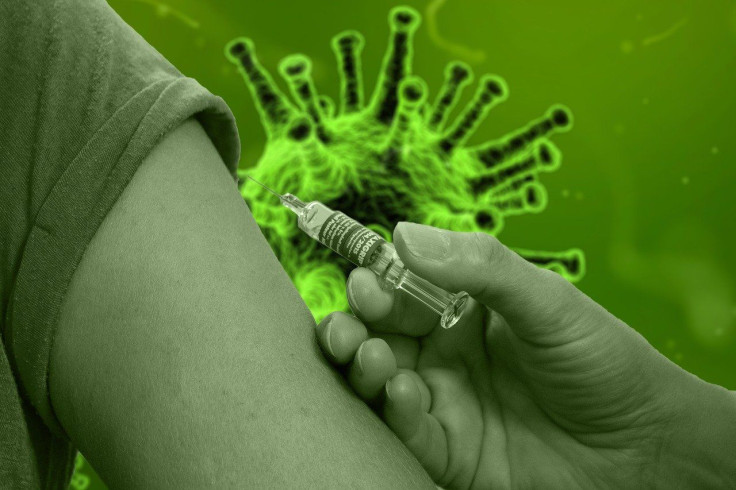 J&J warned that promising results in hamsters doesn't necessarily mean the vaccine will provide the same level of protection in humans. However, it said the findings are important as COVID-19 can progress into severe disease in people.
J&J released the result of its first animal trial in late July. It announced Ad26.COV2.S successfully prevented subsequent infection and provided complete or near-complete protection in the lungs from the virus in non-human primates (NHPs) in a pre-clinical study.
The study, published in the journal, Nature, also showed the vaccine eliciting a robust immune response as demonstrated by the formation of neutralizing antibodies.
Apart from developing Ad26.COV2.S, J&J is concurrently boosting its vaccine manufacturing capacity and is working with global strategic partners to support worldwide distribution of the vaccine. J&J said it fully intends to meet its goal to supply more than 1 billion doses globally in 2021, provided the vaccine is approved as safe and effective.
Development of Ad26.COV2.S is mostly being supported with U.S. federal funds from the Office of the Assistant Secretary for Preparedness and Response, Biomedical Advanced Research and Development Authority (BARDA).
On Aug. 5, the Department of Health and Human Services announced it reached a $1 billion deal with Janssen, J&J's pharmaceutical subsidiary, for 100 million doses of its vaccine. The deal also gives the federal government the option to order an additional 200 million doses.
© Copyright IBTimes 2023. All rights reserved.