'Could Have Been On It': YouTuber MrBeast, Jay Bloom And Others Who Declined Titanic Exploration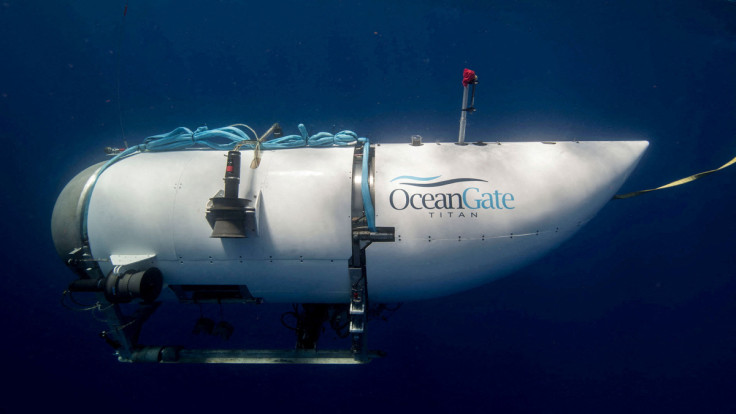 KEY POINTS
MrBeast, who tried being buried alive once, said it was 'kind of scary' to think he could've been on the imploded sub
Investor Jay Bloom said it could've been him and his son in the Pakistani father-and-son duo's place
Chris Brown, Hamish Harding's friend, canceled a 2018 trip after seeing 'shoddy' parts of the Titan sub
Popular YouTuber MrBeast is the latest millionaire to have claimed that he was invited to take part in a Titanic expedition after an OceanGate submersible that went missing tragically imploded over a week ago and killed all five onboard.
James "Jimmy" Stephen Donaldson, better known as MrBeast, took to Twitter on Sunday to reveal that he was "invited earlier this month" to "ride the titanic submarine" but he declined. "Kind of scary that I could have been on it," Donaldson tweeted.
The YouTuber, who has more than 163 million followers on his main YouTube channel and is known for trying some death-defying activities, did not specify if he was referring to the same submarine that imploded on June 18.
MrBeast joins the growing list of people who've said they were invited to join a Titanic expedition after investor Jay Bloom revealed he and his son could've been on the trip to the Titanic wreckage, which is located around 900 miles off of Cape Cod, Massachusetts.
Bloom said in an interview last week that OceanGate CEO Stockton Rush had been trying to convince him to purchase spots on the Titan submarine so he and his son, Sean, can experience the underwater excursion, Reuters reported. Bloom said he declined the offer last-minute and his spots were taken by a Pakistani business mogul and his son.
"Every time I see a picture of that Pakistani businessman and his 19-year-old son, I think how easily that could have been me and my 20-year-old son – but for the grace of God," he said.
Bloom was referring to two of the doomed Titan's passengers, Pakistani magnate Shahzada Dawood and his son, Suleman, who died alongside Rush, British billionaire Hamish Harding, and French explorer Paul-Henri Nargeolet.
Bloom noted that while he was intrigued with the promise of the expedition, he was also increasingly considered with the safety features of the submersible. "The more I learned about what was going on with Stockton's operation, the more I got concerned," he explained.
Another millionaire explorer and a friend of Harding, Chris Brown, also revealed how he canceled a 2018 trip onboard OceanGate's submarine due to concerns over the sub's design and safety.
He said some parts were "shoddy," adding that "it seemed they [OceanGate] had no intention" of securing certification that ensures the sub was safe to go underwater.
Another would've-been passenger, editor of travel publication Travel Weekly, Arnie Weissman, told People that his Titanic expedition was canceled in May due to bad weather and other problems that made the Titan seem unready for the mission.
"There just seemed like there was one thing after another," Weissman said of the preparations for his supposed trip.
Several others who've been on the Titan also shared their experiences.
Camera operator for Discovery Channel's "Expedition Unknown," Brian Weed, said "the moment we started the test dive, things started going wrong," as per NBC News.
The Titan's test dive launch in May 2021 was "clumsy," Weed said, adding that "there were malfunctions with the propulsion system."
Colin Taylor, who went onboard OceanGate's submersible in July 2022 with his 22-year-old son, said the vessel's communication system was "very difficult."
CBS News correspondent David Pogue tweeted that the Titan sub got "lost for about 5 hours" while he was on an OceanGate control room at the surface.
Pogue clarified that he wasn't on the Titan when it got lost but while the OceanGate team tried to locate the sub, it was "quiet and very tense."
The Titan set off for a Titanic wreckage expedition during the early hours of June 18 and lost communication nearly two hours after it started descending to the ocean floor.
"The U.S. Navy conducted an analysis of acoustic data and detected an anomaly consistent with an implosion or explosion in the general vicinity where the Titan submersible was operating when communications were lost," a senior Navy official told the Wall Street Journal Thursday.
Last Thursday, the multinational search and rescue operation found a "debris field" near the Titanic wreck. By Thursday afternoon, Rear Adm. John Mauger of the U.S. Coast Guard confirmed that parts of the Titan were detected around 1,600 feet from the bow of the Titanic wreck.
Paul White, a professor at England's University of Southampton and specializing in underwater acoustics and forces, said the passengers "would have known nothing" when the sub imploded due to the colossal force of water that crushed the 22-foot vessel.
© Copyright IBTimes 2023. All rights reserved.