Counterfeit Drug Sales Become a $75 Billion Business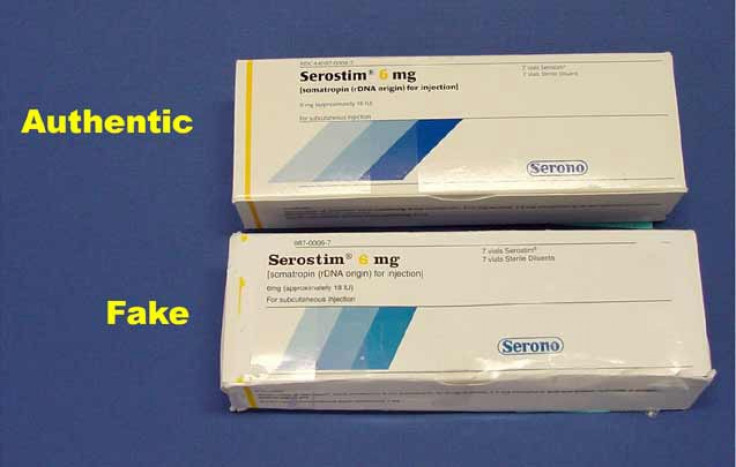 The counterfeit drug business doubled between 2005 and 2010 and reached $75 billion in annual sales, according to a new study published Wednesday.
Consumers often purchase fake drugs online, a potentially dangerous practice, experts said, since the counterfeits often lack active ingredients.
Worse still, the study authors wrote that some fake drugs contained toxins such as arsenic, boric acid, leaded road paint, floor and shoe polish, talcum powder, chalk and brick dust and nickel.
The International Journal of Clinical Practice published the study Wednesday, though the study was available earlier online.
Counterfeit medicines pose an ever-increasing threat to public health, Dr. Graham Jackson, lead author of the study and editor of the International Journal of Clinical Practice, said in a statement. Particularly worrying examples include counterfeit cancer and heart drugs and fake vaccines sold during the bird and swine flu scares.
Counterfeit drugs killed 149 Americans in 2007 and 2008 when fake versions of the blood thinner heparin made its way into hospitals from China. The counterfeit drug contained a contaminated version of the active ingredient in heparin that caused severe allergic reactions.
Counterfeiters are so out of hand, the authors found, that spam mail advertising for websites that sell cheap pills makes up 25 percent of all email sent.
The majority of fake pills come from online sellers, but counterfeit drugs are becoming more common in main supply chains of the United States. Counterfeit versions of the anti-cancer drug Avastin were found being administered to patients in hospitals on Feb. 14. The fake versions lacked the active ingredient.
Counterfeiters produce medicines with no regard for the health consequences of those using them, with cancer and heart drugs being increasingly targeted, along with opportunist drugs like flu vaccines, Jackson said in the statement.
In 2010, counterfeiters tried to take advantage of the bird and swine flu scares by marketing generic versions of Tamiflu, an antiviral used to combat the flu. No generic version of the drug exists with Food and Drug Administration approval.
The fake Tamiflu lacked the active ingredient oseltamivir, despite being listed as an ingredient. Instead, the drug was made with cloxacillin, an antibiotic similar to penicillin. The FDA issued a warning that serious reactions could occur in people who are allergic to penicillin.
Counterfeit drug makers have reached a level of sophistication where the real and fake products look almost identical, Peter Pitts, president of the Center for Medicine in the Public Interest and former associate commissioner for the FDA told ABC News.
The FDA advises people to purchase drugs from state-licensed pharmacies in order to protect against counterfeit drugs. Knowing your medicine can help too - does the color, texture, taste or shape look different? Talk to your pharmacist, the FDA's website says.
If you must buy online, the National Association of Boards of Pharmacy, an international association that assists state licensing boards has a list of websites that it does not recommend buying drugs from. It encourages consumers to look at the list before buying drugs online. The list can be seen here.
© Copyright IBTimes 2022. All rights reserved.
FOLLOW MORE IBT NEWS ON THE BELOW CHANNELS