COVID-19 Vaccines Confiscated From Colorado 'Medical Spa' Due To Storage, Handling Issues
KEY POINTS
Authorities paused the COVID-19 vaccine rollout at a medical spa in Colorado
Officials found handling and storage issues at the facility
Investigations are now underway to see if it is an isolated case or not
Thousands of vaccination appointments have been affected
Colorado health authorities have confiscated thousands of doses of COVID-19 vaccine from a "medical spa" facility, citing irregularities in storage. The facility has already administered close to 4,000 doses.
Vaccine administration at Dr. Moma Health and Wellness Clinic in southeast Colorado Springs was paused Friday after El Paso County officials observed some issues with "vaccine storage and handling," The Gazette reported.
An investigation is going on to determine whether the issue is an isolated case or not. Officials will also check if the vaccine administration documentation protocols were followed, Jared Verner, deputy public information officer, told the outlet Saturday.
Before the vaccine was confiscated, the facility had already administered 3,994 doses. The Colorado Department of Public Health and Environment (CDPHE) is trying to determine whether those who got vaccine shots at the facility will have to be vaccinated again, the Associated Press reported.
"Health officials do not believe patients at this site have cause for concern but are in the process of determining whether those previously vaccinated at this location will need to re-initiate their vaccine series, as occasionally happens with similar occurrences involving other vaccines," the state health department said, according to the AP.
The facility offers mostly aesthetic procedures such as Botox injections and tattoo removals. It has been administering Pfizer and Moderna vaccines since March 1.
About 1,000 vaccination appointments for Saturday and 6,000 appointments scheduled until May 8 remain canceled. About 150 doses were destroyed because it was unclear if they were properly handled, Verner told The Gazette.
Officials are working with the Centers on Disease Control and Prevention (CDC) and the vaccine manufacturers to see what should be done with the remaining 3,000 vaccine doses.
The facility uses a PrepMod scheduling software that will let the state authorities contact those with appointments and help them reschedule with another facility, 9News reported.
"The state will also follow-up with these people to offer appointments through El Paso County Public Health, and the two agencies are working through the logistics of making appointments available," Verner told The Gazette.
Last week, 13 vaccine facilities in Colorado were temporarily shut down after a small percentage of the recipients experienced adverse reactions to the Johnson & Johnson vaccine.
The state is now at Phase 2 of its vaccination rollout, the CDPHE noted. It has 1,200 vaccine providers and has distributed over three million doses.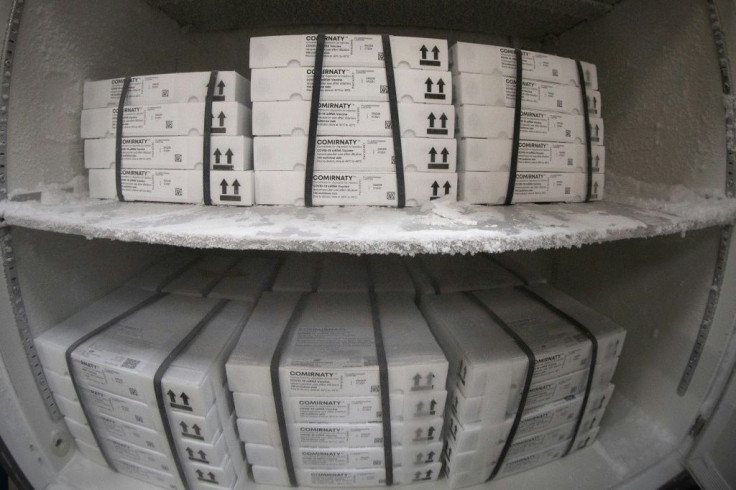 © Copyright IBTimes 2023. All rights reserved.