COVID-19 Variant From South Africa Can Evade Pfizer Vaccine Protection
KEY POINTS
A COVID-19 variant first detected in South Africa could evade protection from Pfizer's vaccine
A group of researchers compared 400 vaccinated people to the same number of unvaccinated individuals
Professor Ran Balicer urged people to continue observing vigilance to stop the spread of the virus
A COVID-19 variant first detected in South Africa may evade the protection provided by Pfizer/BioNTech's coronavirus vaccine, a new Israeli study found.
A team of researchers at Tel Aviv University and Clalit, Israel's largest health care organization, on Saturday released their study in the online journal MedRXiv. The group examined nearly 400 people diagnosed with COVID-19 after receiving one or two doses of the Pfizer vaccine and compared them with the same number of unvaccinated individuals with coronavirus.
The South African variant, referred to as B.1.351, made up 1% of all the coronavirus cases across all the people studied. The researchers also found that the variant's prevalence rate was 5.4% among vaccinated patients and 0.7% among unvaccinated patients.
"Based on patterns in the general population, we would have expected just one case of the South African variant, but we saw eight," professor Adi Stern told The Times of Israel. "We can say it's less effective, but more research is needed to establish exactly how much."
Professor Ran Balicer, director of research at Clalit, said the study's findings were "important" and called for continued vigilance to stop the spread of the virus.
"It is the first in the world to be based on real-world data, showing that the vaccine is less effective against the South African variant, compared to both the original virus and the British variant," Balicer said.
"These preliminary findings necessitate close continued attention to the dissemination of this strain in Israel, emphasizing the need for epidemiological monitoring and systematic sequencing, in order to contain further spread of the South African variant in Israel," he continued.
The research, which has not yet been peer-reviewed, comes after CDC Director Dr. Rochelle Walensky on March 29 issued a dire warning about the "impending doom" the country may face as COVID-19 cases see another surge.
"I'm going to pause here, I'm going to lose the script, and I'm going to reflect on the recurring feeling I have of impending doom," she said. "We have so much to look forward to, so much promise and potential of where we are and so much reason for hope, but right now I'm scared."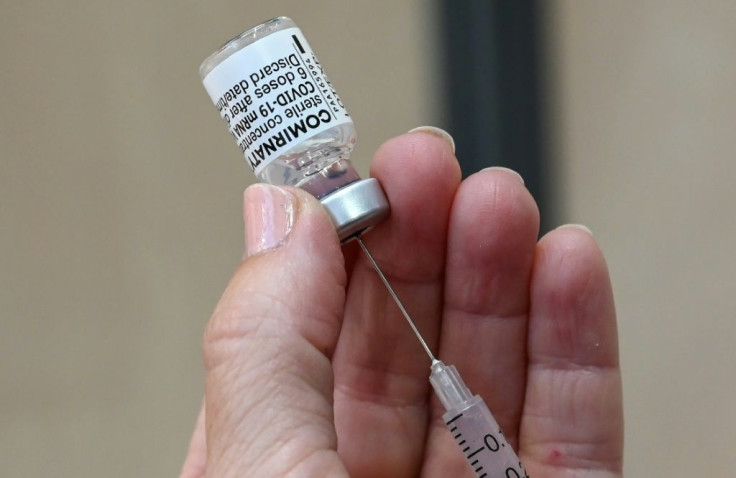 © Copyright IBTimes 2022. All rights reserved.
FOLLOW MORE IBT NEWS ON THE BELOW CHANNELS