COVID Is Making A Comeback. Is It Time To Worry?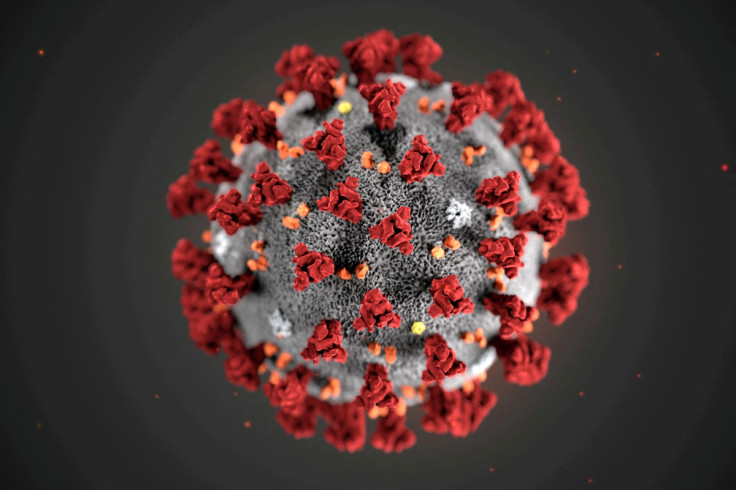 While the pandemic, and the panic, are over, COVID-19 cases are rising across the U.S. prompting concern about a return to mass vaccination, masking and even lockdowns.
Things are much different in 2023 than 2020, however. In an interview with International Business Times, Andrew Peskoz, a professor at Johns Hopkins University's Bloomberg School of Public Health focused on the study of coronaviruses and other respiratory diseases, said the disease response and vaccinations have grown overall immunity to COVID-19.
Peskoz told IBT this means the lockdowns and closures seen at the peak of COVID concern in 2020 will likely not return. Nevertheless, he said COVID is here to stay and booster shots and masks may be necessary for some people.
Scott Pauley, a spokesman for the U.S. Centers for Disease Control and Prevention, shared the latest statistics from the agency with IBT.
Pauley characterized COVID-19 hospital admissions as "low" with 12,613 new admissions for the week of Aug. 6-12. That figure was up from 10,370 the week before. However, it's much lower than the 42,000 hospitalized during the week of Aug. 6-12, 2022.
"The U.S. has experienced increases in COVID-19 during the last three summers, so it's not surprising to see an uptick after a long period of declining rates," Pauley told IBT in an email. "CDC's genomic surveillance continues to indicate that the majority of infections are caused by strains closely related to the Omicron strains that have been circulating since early 2022."
The disease, Peskoz said, is constantly circulating globally, mutating and producing new variants. One variant, identified as BA.2.86, is catching the eyes of scientists and public health agencies.
Peskoz said that highly mutated variant could be resistant to COVID vaccines and, in theory, could prompt a seriously public health response if it were to become widespread.
A CDC risk assessment published on Wednesday indicated the BA.2.86 variant was detected in U.S. wastewater as part of the agency's routine monitoring. The same report said its "too soon to know whether this variant might cause more severe illness compared with previous variants."
Most likely, Peskoz said, COVID is going to be a nuisance disease requiring regular vaccination in the fall to protect against the variants most likely to be circulating in the U.S. Like the flu, the disease will likely pop up again every year as summer activities wind down, students head back into classrooms and people spend more time indoors.
COVID transmission will increase in the fall and winter. A new vaccine, he said, that should protect against the most common COVID variants will probably debut sometime in September.
Since the COVID frenzy died down in 2021 and 2022, more employers are dropping mask, or vaccine, requirements and are sending their workers back to the office. The U.S. government even dropped its vaccination requirement for federal workers in May.
Since people are getting less shots, general immunity toward COVID is waning, which could play a role in the current uptick in cases, Peskoz said.
Peskoz didn't foresee new, widespread mask mandates, but he said people should be understanding of another's choice to wear a mask in public or socially distance. Members of high risk groups, like organ transplant recipients, the elderly and immunocompromised, may choose to follow tighter COVID-19 precautions.
Already in August, some reports are emerging of universities, healthcare providers and businesses asking for their employees and students to don masks once again. Some public schools are temporarily suspending class as COVID spreads among students as well.
Employers and businesses, Peskoz said, should consider updating their heating, ventilation and air conditioning systems to increase air circulation rates and reduce the risk of disease transmission. They should also provide masks again for people who decide to wear them.
If COVID cases do increase this fall and winter, social distancing may come back into play. Employers should avoid crowding workers into tight spaces if this happens. Employees should not tough it out and come to work if they are feeling ill. Peskoz said they should stay home, get tested and avoid spreading COVID around the workplace.
Peskoz said he doubts most employers will require a COVID booster in 2023. Nevertheless, those working in medical professions, or in patient care, will probably be asked to take a COVID shot. Many in those fields are required to get an annual flu shot, too.
"Vaccination remains the safest strategy for avoiding hospitalizations, long-term health outcomes, and death," Pauley said. "COVID 19-vaccines are effective at protecting people from getting seriously ill, being hospitalized and dying."
© Copyright IBTimes 2023. All rights reserved.