Vampire Facial In New Mexico Spa Linked To HIV Cases; Former Clients Urged To Get Tested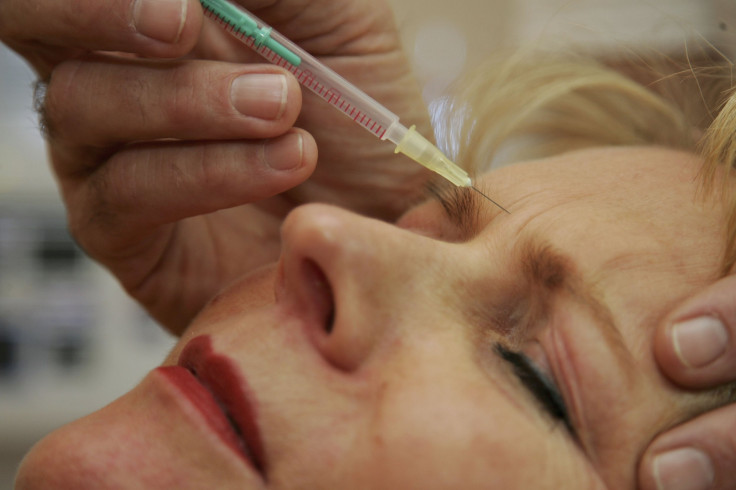 KEY POINTS
The patient's 'only self-reported HIV risk exposure' was a vampire facial at the spa
In 2022, the owner of the spa was sentenced for practicing medicine without a license
Free testing and counseling will be available for previous clients of the spa
Health authorities in New Mexico are urging previous clients of a certain spa to get tested for HIV after the recent identification of a positive case.
A previous client of the VIP Beauty Salon and Spa (VIP Spa) was "newly diagnosed" with HIV, the New Mexico Department of Health (DOH) said in its statement Wednesday. Their "only self-reported HIV risk exposure" was said to be a vampire facial at the spa in 2018.
VIP Spa has actually been at the center of the issue for years now. It was closed down back in September 2018 after inspection by the DOH and the New Mexico Regulation and Licensing Department, Barbers and Cosmetologists Board found that it was engaging in practices that may spread blood-borne infections, including HIV and hepatitis B and C.
This reportedly included practices like not "cleaning, storing and labeling syringes" properly.
This may be problematic for procedures that involve syringes. A vampire facial, for instance, entails drawing blood from the arm. The blood is then placed in a machine that separates the blood into layers, then the part with the high concentration of platelets gets re-injected back into the patient.
There is "little evidence" behind the purported benefits of a vampire facial, said the American Academy of Dermatology Association, noting that the "biggest risk" lies in the way the blood is handled.
From 2018 to 2019, more than 100 former clients of the spa were tested as a part of the investigations, the DOH said. In 2022, the owner pled guilty to five felony counts of practicing medicine without a license after two people tested positive for HIV.
As of the announcement, five people with associations with the spa reportedly tested positive for HIV, reported Scripps News.
Authorities have re-opened the investigation on the VIP Spa after learning of the new case. Now, they are urging former clients who received any "injection-related" service at the spa to get tested for HIV, hepatitis B and hepatitis C. This may include procedures like the vampire facial or a Botox injection.
Free, walk-in blood testing for former VIP Spa clients will be available at the South Valley Public Health office in Albuquerque on July 7, 15 and 18. This also applies to former VIP Spa clients who were previously tested and got a negative test.
Free HIV, hepatitis and STD testing are also available at "all public health offices," the DOH said.
"It's very important that we spread the word and remind people who received any kind of injection-related to services provided at the VIP Spa to come in for free and confidential testing," said DOH deputy secretary Laura Parajon.
© Copyright IBTimes 2023. All rights reserved.