Cowboys' NFC East Chances: How Dallas Can Win The Division Over Philadelphia Eagles
The Dallas Cowboys kept their hopes of winning the division alive Thursday night with a 27-13 win over the Tennessee Titans. While their chances of winning the NFC East for a second straight season are slim, the Cowboys still have a path to finishing Week 18 in first place.
Three games have to go Dallas' way in order for the Cowboys to permanently pass the Philadelphia Eagles atop the NFC East standings. The Eagles have to lose at home against the New Orleans Saints in Week 17 and the New York Giants in Week 18. If Philadelphia loses its next two games, Dallas can win the division by defeating the Washington Commanders on the road in the regular-season finale.
Philadelphia is a massive -1700 favorite at FanDuel Sportsbook to win the NFC East. Dallas has +1100 odds to win the division title. FiveThirtyEight gives the Cowboys a 4% chance of becoming NFC East champions.
The Eagles have -295 odds to beat the Saints and end the Cowboys' division chances Sunday afternoon. Jalen Hurts practiced Thursday, five days after missing Philadelphia's 40-34 loss in Dallas because of a shoulder injury. It's still unknown if it'll be Hurts or Gardner Minshew who starts at quarterback for the Eagles in Week 17.
The chances are increasing that Hurts will be able to play in Week 18 if the division is still up in the air. The MVP candidate had three touchdowns and a 109.2 passer rating in a 48-22 win over the Giants on Dec. 11.
Dak Prescott was still recovering from a broken thumb injury in Week 4 when the Cowboys beat the Commanders 25-10 in Dallas. Carson Wentz threw for 170 yards and a 56.7 passer rating in the defeat. Wentz will be back under center for Washington in Week 17, making his first start in two and a half months.
If the Eagles win the division, the Cowboys will be locked into the NFC's No. 5 seed as the first wild-card team. It would set up a matchup on Wild-Card Weekend between Dallas and the NFC South champion. The Tampa Buccaneers can clinch the NFC South title Sunday by defeating the Carolina Panthers.
If the Cowboys win the NFC East, they will finish anywhere from No. 1 to No. 3 in the conference. The Minnesota Vikings and San Francisco 49ers are also in contention for a first-round bye.
Dallas won the 2021 NFC East title with a 12-5 record. This marks the first time since 1995 that the Cowboys have won at least 12 games in consecutive seasons.
No team has successfully repeated as NFC East champs since the 2004 Eagles.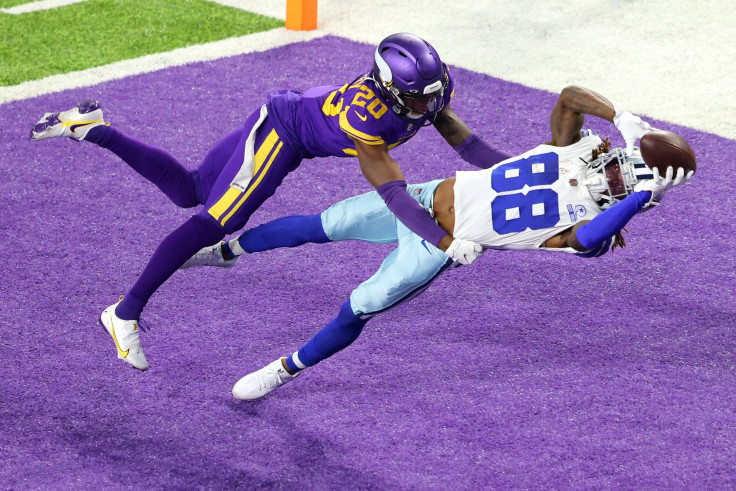 © Copyright IBTimes 2023. All rights reserved.