Crystal Scott, Military Breast-Feeding Photos Mom, Fired For Controversial Pictures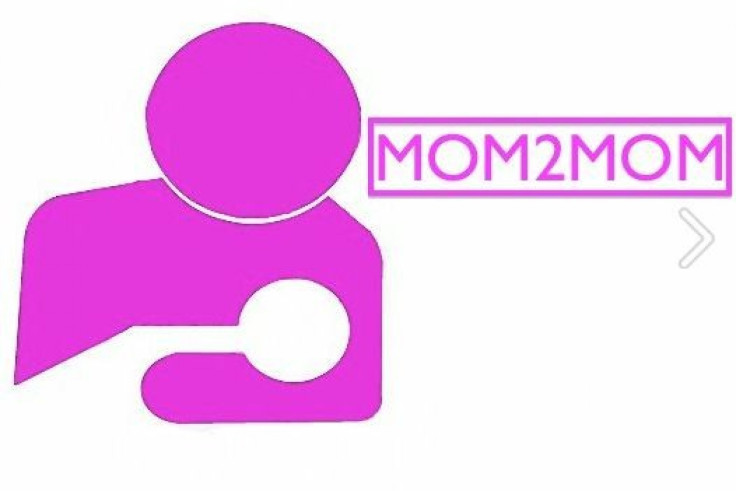 Crystal Scott, the woman behind the controversial photographs of military mothers' breast-feeding in uniform, has been fired from her job as a result of the media hype surrounding her campaign.
Scott was booted from her civilian job as an X-ray technician after founding the Mom2Mom Breastfeeding Support Group, which aims to raise awareness about nursing military moms.
I believe that media was used as an excuse because I was advocating for gender equality as well, Scott told ABC News. I was shocked after knowing that. I didn't really know what to say. I was definitely not expecting it.
Scott served in the military for six years before she worked as a technician at Schryver Medical. She launched Mom2Mom to promote breast-feeding and educate the public about it.
The photographs released by Scott's campaign depict women breast-feeding in their U.S. Air Force uniforms. I was doing something for the good of people. I feel like our organization is making positive changes for women all over the world. To be punished for something that was good was unfortunate, the Daily Mail reported Scott as saying.

The women who appeared in the photos have also been disciplined, according to reports obtained by the Daily Mail. The women involved were condemned for using their uniforms to promote a civilian cause.
Scott has hired attorney Patricia K. Buchanan to open a case for unfair dismissal. When Buchanan contacted the medical company she wasn't given an immediate response.
[Later] they called back alleging she had all this misconduct in her file, and write-ups for rule violating, Buchanan said. But when the lawyer reviewed the file she said there was not a scintilla of evidence, ABC News reported.
They came up with the excuse that she violated rules and made all kinds of outrageous accusations, she said. I said [to Schryver], 'You make those public - we'll add defamation to the lawsuit.
Scott has not filed a lawsuit yet, but should she do so; she will be suing for gender discrimination, retaliation and wrongful termination, according to ABC News.
I really am so passionate about helping patients, I can't describe ... how much I love my career, said Scott. It was what I wanted to do. I'm hoping I can get employment with a company where I can showcase my skills.
The original breast-feeding photographs aroused criticism as well as support. One Facebook user compared the practice to urinating and defecating.
No one can agree on everything and everyone is 100 percent entitled to their opinion. But to compare breastfeeding to other bodily functions like defecating and urinating? It's disheartening and saddening, Scott told the Daily Mail. We've done nothing wrong. We're not disgracing the uniform, we are very proud.
Since the flood of comments, the Mom2Mom Breastfeeding Support Group added some ground rules to its Facebook page: We also wanted to lay out some ground rules. We respect ALL opinions from both sides. However, we DO NOT and WILL NOT tolerate harassment, bullying and/or derogatory comments to include name calling. You can oppose without being nasty or rude. With that being said, remember that this is a BREASTFEEDING SUPPORT GROUP PAGE...A place where women and men can seek support, encouragement, and to receive education on all things regarding breastfeeding.
© Copyright IBTimes 2023. All rights reserved.
FOLLOW MORE IBT NEWS ON THE BELOW CHANNELS