'Dance Moms' Season 4 Reunion Spoilers: Abby Lee Miller Battles With The Moms, Maddie Ziegler Reveals A Secret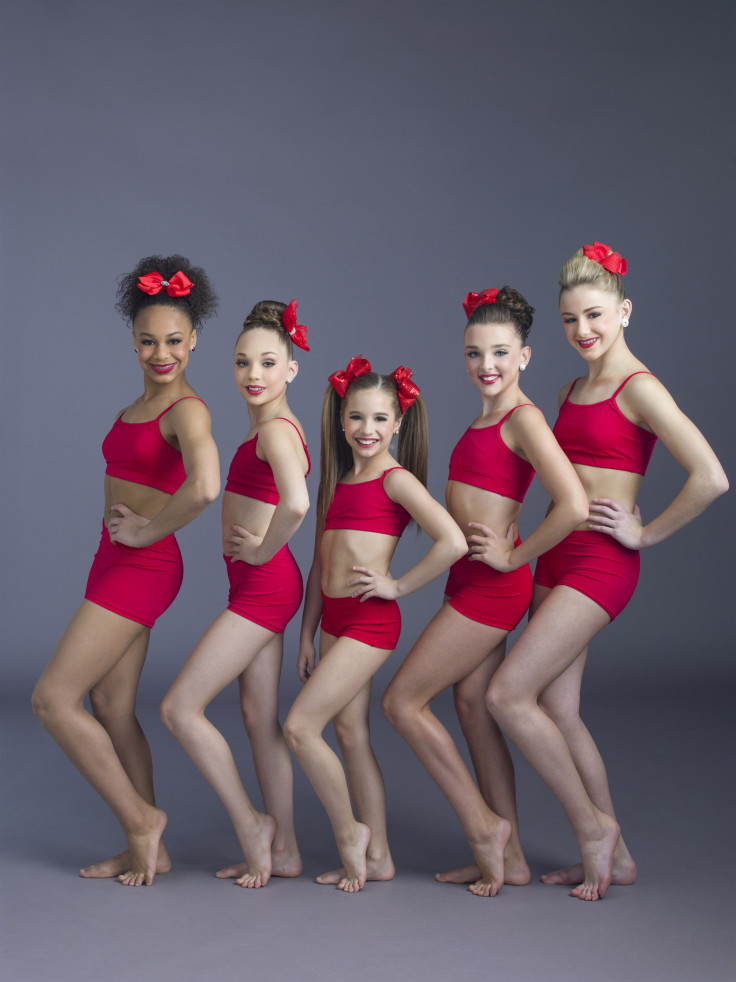 After more than 30 explosive episodes, the cast of "Dance Moms" will reunite Tuesday to discuss Season 4's most dramatic moments in the reunion special "Playing Favorites." The episode will not only rehash some of the most dramatic moments from the 2013/14 competition season, but will also feature some of the ALDC team's most memorable dances, including a special performance by 10-year-old chart-topper Mackenzie Ziegler.
According to Lifetime's synopsis for episode 32, the moms will go head-to-head with coach Abby Lee Miller in regard to her "blatant favoritism" this season for her go-to student, Maddie Ziegler.
"Melissa, you're a puppet," dance mom, Christi Lukasiak, says to Maddie's mother, Melissa Gisoni, in a promo clip for the reunion. "Abby get your hand out of her butt and let her speak for herself!"
"That's how it works. You all know that how it works," Abby says in response.
In spite of the moms being upset over Abby's favoritism, Maddie, 12, will discuss her newfound fame following her starring role in the hit Sia music video "Chandelier." The promo teases she will also disclose a big secret "you have to see to believe" during the special.
"Shh! Don't jinx it," Abby says to "Dance Moms" executive producer and reunion show host, Jeff Collins, after he inquires about Maddie's big reveal.
Unfortunately for Abby, some of her jilted former cast members will also make an appearance at the reuion. Lifetime reports that Candy Apples coach Cathy Nesbitt-Stein, her longtime rival, will also show up to "ruffle Abby's feathers." Despite being booted from the ALDC in the Season 4 finale, Abby's ensemble team will also reportedly make a cameo.
For those who aren't interested in the momma drama, viewers have several performances from the ALDC girls to look foward to, including Mackenzie's vocal performance of her hit single, "It's a Girl Party." One "Dance Moms" spoiler site is reporting that the show will include an encore of the show's elite junior team's episode 26 award-winning contemporary number, "Tribal Council." Chloe Lukasiak, 13, who's rumored to be parting ways with the series, will also reportedly perform a solo.
The "Dance Moms" Season 4 reunion special, "Playing Favorites," airs Tuesday, Oct. 14, at 9 p.m. EDT on Lifetime.
© Copyright IBTimes 2023. All rights reserved.