'Dance Moms' Lawsuit: Paige Hyland, 13, Suing Abby Lee Miller For Abuse; Read Teen's Jaw-Dropping Allegations Against ALDC Coach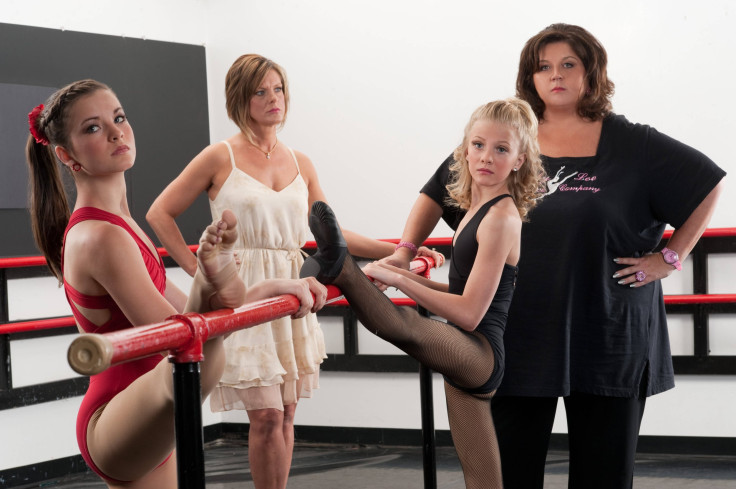 Like mother, like daughter. Almost one year after former "Dance Moms" star Kelly Hyland filed a suit against Abby Lee Miller alleging assault, her daughter and co-star, dancer Paige Hyland, is set to go up against the ALDC coach in court.
TMZ reports that Paige, 13, who was dismissed from Miller's Pittsburgh, Pennsylvania studio and Lifetime's reality-TV series "Dance Moms" in Nov. 2013 following her mother's physical spat with her coach, claims to have suffered abuse while under the teacher's reign. The court documents, filed at the Superior Court of California Tuesday, accuse Miller of "pinching another student until they bled" and forcing them to train for upward to 60 hours per week to gain adequate footage for the show.
"Miller insulted and abused Paige on an almost daily basis," reads the suit, citing one scene from Season 2 in which Miller threw a chair in the dancer's direction. "Miller even tossed a chair during a confrontation with Paige while Kelly Hyland was not present, causing Paige to run from the room terrified as she feared she would be physically injured by Miller."
The court documents, obtained by Deadline, state that Miller, 48, who began shooting her Lifetime series alongside the Hyland family and several other mother-daughter duo's in 2011, would purposefully make her students cry by calling them "weak" and insulting their physical appearance for the sake of good television. "As the show went into production it became clear early on that the children on the show were being subjected to abusive and unlawful working conditions," reads the report.
Paige claims to now receive medical treatment for panic attacks and extreme anxiety spurred from her time spent with Miller. She is reportedly seeking more than $25K in punitive damages.
While Paige and her mother have yet to speak out about the new lawsuit, their attorney, Michael Shapiro, said the minor's claims are legitimate. "I'm not looking to make a lot of money off this," he told TMZ. "I think what Miller has done to the kids is intolerable and has got to stop. It's the most repugnant case I've been involved in after 49 years of practice."
Hyland's other daughter and former "Dance Moms" star, Brooke Hyland, 16, was mentioned in the lawsuit but not listed as a plaintiff.
Kelly Hyland, 43, filed her own lawsuit against Miller following dance-related brawl in New York last November. Hyland was accused of pulling Miller's hair during the fight and was booked for assault and harassment but not officially charged, according to TMZ. An episode featuring the fight aired on Lifetime in February as part of the series' fourth season.
In response to the episode's debut, Hyland filed a $5 million suit against Miller and the Lifetime network citing assault, defamation, emotional distress and breach of contract. In August, Deadline reported that Judge Ruth Kwan was considering siding with Miller and dismissing a majority of Hyland's abuse-related claims.
"Dance Moms" is set to begin filming Season 5 this Saturday at the Sheer Talent dance competition in Niagra Falls, New York. The Season 4 reunion special airs Tuesday, Oct. 14. at 9 p.m. EDT on Lifetime.
© Copyright IBTimes 2023. All rights reserved.