'Dance Moms' Season 4 Sneak Peek: Lifetime Releases New ALDC Dance, Promo Shots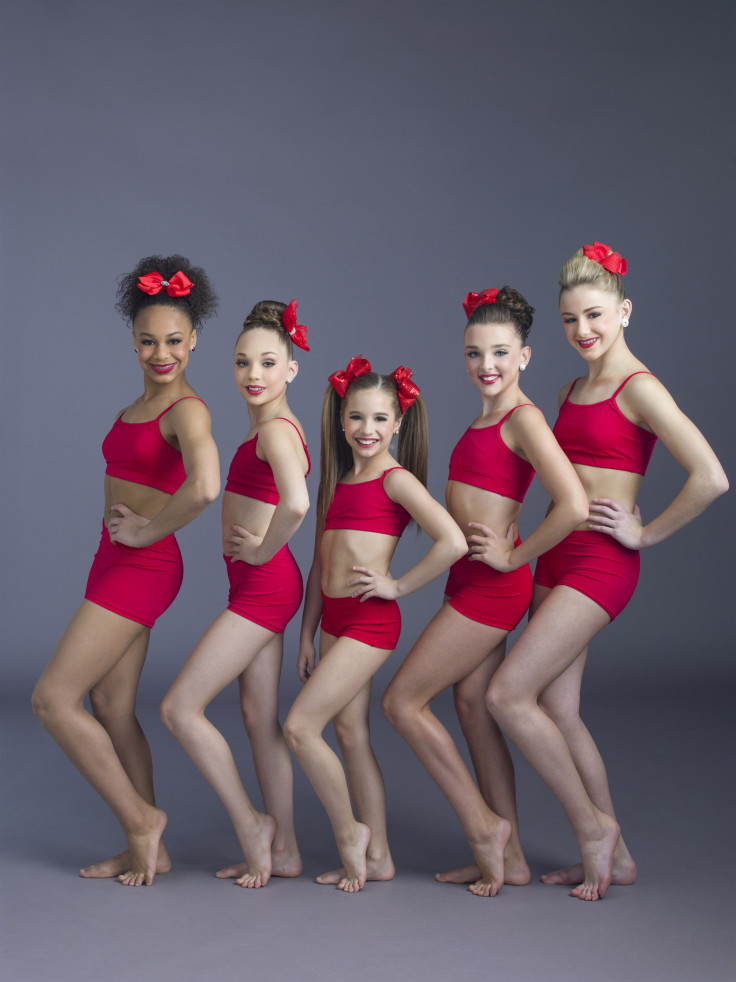 Ahead of the return of "Dance Moms" to Lifetime Tuesday, the network appeased fans by dishing out some sneak peeks of the reality-TV program's fourth season.
While viewers will have to wait until July 29 at 9 p.m. EDT to catch up with dance coach Abby Lee Miller and the ALDC girls, fans of the series have already been treated to an early viewing of episode 21's ("Double the Moms, Double the Trouble") group dance via the show's Facebook page.
The routine features fan-favorite, Chloe Lukasiak, 13, and her teammates, Maddie Ziegler, 11, Mackenzie Ziegler, 10, Kendall Vertes, 11, and Nia Fraiser, 13. The contemporary number, set to instrumental music, shows the girls toying with an Ouija board and dressed in various shades of pink, Chloe later changing into an all-black ensemble mid-dance.
According to one Dance Moms spoiler site, the original number, titled "Light as a Feather, Stiff as a Board," was performed at Sheer Talent in Wheeling, West Virginia, May 3. The site reports that the two-minute number placed [Spoiler Alert!] second at the event, Miller's "new team" reportedly placing first and taking home the win with their contemporary piece "The Rapture."
While the sneak peek has fans excited for the new season, Miller's decision to feature Lukasiak, not her usual go-to dancer Maddie, is generating the most buzz. "Beautiful performance love all the girls but it was nice seeing a new person in front," said one of Lifetime's Facebook fans Tuesday. "I was just ecstatic to see Chloe!" said one viewer. "Do my eyes deceive me? Chloe? A featured part? Finally!!!" said another fan.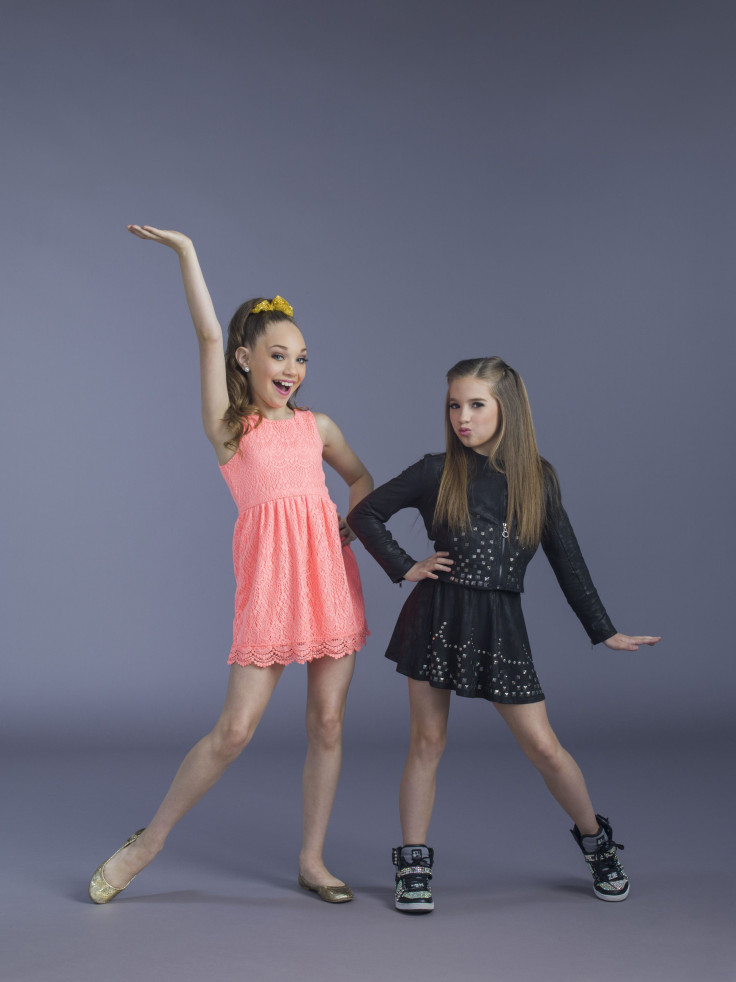 Another reason for "Dance Moms" fans to leap for joy? Ahead of the show's return, which wrapped part one of its fourth season in April, the network has also released four new promo images of the show's stars. The main image features the entire ALDC "Dance Moms" troup, another stars just the two Ziegler sisters. The final two images only feature Maddie of recent Sia "Chandelier" music video fame.
"Dance Moms" premiere Tuesday will be followed by the debut of Lifetime's newest reality-TV series, "Raising Asia." The program follows former "Abby's Ultimate Dance Competition" Season 1 finalist and "Dance Moms" star Asia Monet Ray, 8, in her quest for fame.
© Copyright IBTimes 2023. All rights reserved.