'Dance Moms' Stars Where Are They Now? Where To Follow Cast Online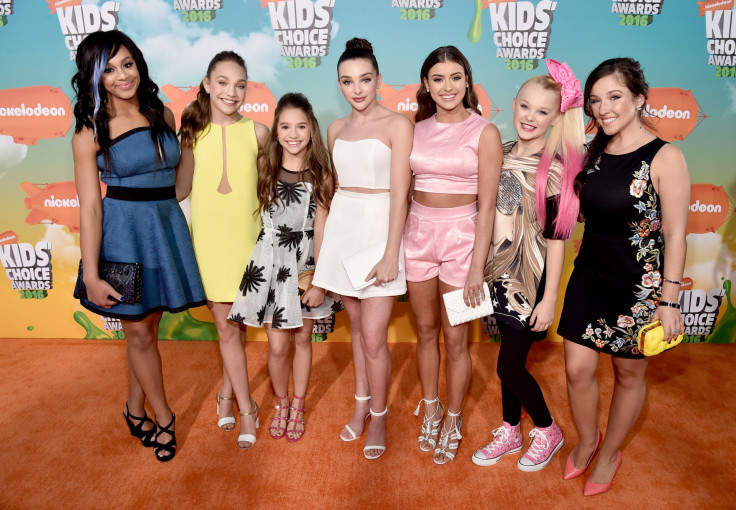 It's not enough to just follow the cast of "Dance Moms" as they live on the dance floor.
"Dance Moms" is back for the back half of Season 7 and so are some former ALDC stars. In a few short weeks Chloe and Christi Lukasiak will make their comeback to the Lifetime series. Ahead of the big episode, and Tuesday's airing of the second installment this season, find out where your favorite "Dance Moms" stars are today.
Whether they're no longer with the ALDC or they're still dancing for the show, here is where you can follow them on Snapchat, Instagram, YouTube and more.
Current Dancers
Kendall Vertes
Nia Sioux
Kalani Hilliker
READ: Chloe Lukasiak Has A New Rivalry With Maddie Ziegler
Chloe Lukasiak
Brynn Rumfallo
Lilliana Ketchman
Elliana Walmsley
Current Moms
Jill Vertes
Holly Frazier
Kira Girard
Christi Lukasiak
Ashlee Allen
Teachers
Abby Lee Miller
Gianna Martello
Past Students
Maddie Ziegler
Mackenzie Ziegler
JoJo Siwa
Asia Monet Ray
Brooke Hyland
Paige Hyland
Vivi-Anne Stein
Past Moms
Melissa Gisoni
Jessalynn Siwa
Kristie Ray
READ: Abby Lee Miller Reportedly Caught Crying In Prison Cell
Kelly Hyland
Cathy Nesbitt-Stein
© Copyright IBTimes 2023. All rights reserved.