'Dark Knight Shooting:' NYPD To Station Cops At Theaters, Paris Red Carpet Premiere Canceled In Wake Of Aurora Massacre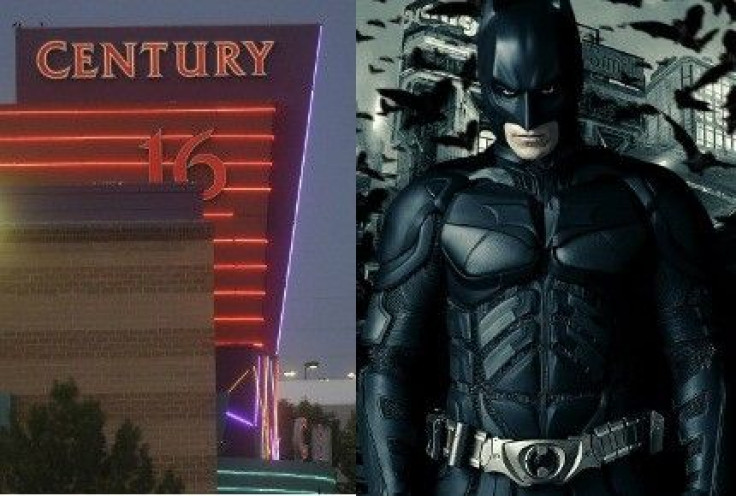 After Dark Knight shooting suspect James Holmes allegedly killed at least 12 people and injured 50 others last night at a midnight premiere of the film in Aurora, Colo., the rest of the country is on edge and anxious about possible copycat attacks in wake of the chilling mass shooting.
In New York City, the police department is trying to deter copycats and make The Dark Knight Rises moviegoers feel at ease by stationing officers at every station where the blockbuster film is running.
As a precaution against copycats and to raise the comfort levels among movie patrons in the wake of the horrendous shooting in Colorado, the New York City Police Department is providing coverage at theaters where the 'The Dark Knight Rises' is playing in the five boroughs, New York City Police Commissioner Ray Kelly said in a statement.
James Holmes, 24, allegedly terrorized moviegoers at the midnight premiere of The Dark Knight Rises, when he entered the Century 16 theater in Aurora, Colo., and set off a smoke bomb 30 minutes into the sequel to The Dark Knight. Colorado shooting witnesses said Holmes was wearing a gas mask and clad in black clothing; only his eyes were visible. Holmes then started methodically shooting theater patrons as other viewers scattered from the area.
Holmes was arrested behing the Aurora theatre carrying a rifle and a gas mask.
The Dark Knight shooting sent shock waves around the world, and it's not just New York City that is responding with precautions.
In Paris, Warner Bros., the studio behind the film, is taking those precautions a step further, canceling the city's The Dark Knight Rises red carpet premiere, according to The Hollywood Reporter.
The blockbuster cast and crew of the highly anticipated film, including director Christopher Nolan and actors, Christian Bale, Anne Hathaway and Morgan Freeman have canceled interviews tied to the premiere of The Dark Knight Rises.
In Maryland, the Montgomery County police chief said he would also beef up police presence at movie theaters, according to CNN. Montgomery County was the scene the of several shootings committed by so-called Beltway snipers John Allen Muhammad and Lee Boyd Malvo in October 2002. The shootings terrorized the Beltway area for three weeks during that span.
FOLLOW MORE IBT NEWS ON THE BELOW CHANNELS