James Holmes, Colorado Shooting Suspect's Mother Says 'You Have The Right Person,' 'Dark Knight Rises' Massacre Suspect In Police Custody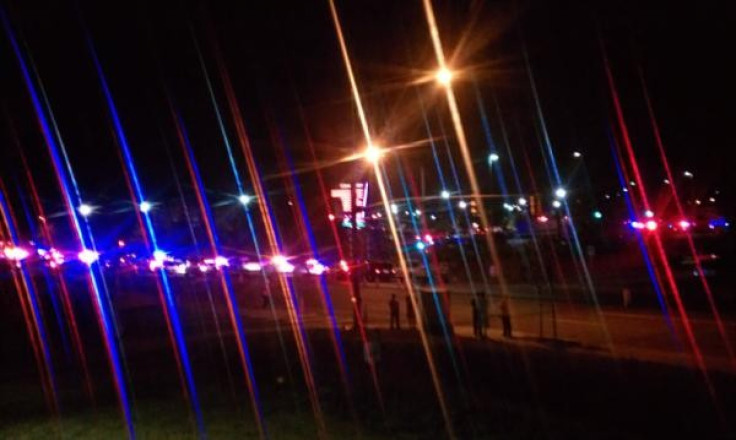 James Holmes, the man believed to be the alleged gunman responsible for the Colorado shooting that left 12 dead and 38 wounded in the early morning hours of Friday, July 20, is in police custody, authorities said.
Holmes, 24, was reportedly heavily armed with an assault rifle and two handguns when he allegedly entered Century Aurora 16 movie theatre in Aurora, Colorado.
According to reports, Holmes entered the dark theatre before he allegedly tossed a smoke bomb into the packed out room and then opened fire on the room full of civilians.
A federal law enforcement official told CNN the smoke bomb described by witnesses was tear gas. It was unclear how the man got into the theater, but witnesses told CNN affiliate KUSA that he came in through an emergency door.
One movie-goer, who was not identified, told KUSA the gunman was wearing a gas mask.
A San Diego woman who identified herself as James Holmes' mother told ABC News she had awoken unaware of the shooting and had not yet been contacted by authorities. She immediately expressed concern that her son may have been involved.
You have the right person, she said, apparently speaking on gut instinct. I need to call the police... I need to fly out to Colorado.
Local news reports showed aerial video of police searching Holmes' apartment, which is located some five miles from the Century Aurora 16 theater, as the suspect reportedly told police he had explosives inside.
ABC News reports that multiple witnesses said Holmes allegedly appeared at the front of the theater about 20 minutes into the movie with a rifle, handgun and gas mask.
We were maybe 20 or 30 minutes into the movie and all you hear, first you smell smoke, everybody thought it was fireworks or something like that, and then you just see people dropping and the gunshots are constant, witness Christ Jones told ABC's Denver affiliate KMGH. I heard at least 20 to 30 rounds within that minute or two.
The specific theatre in which Holmes entered was packed with movie-goers who were in the middle of viewing an early morning screening of the much anticipated summer movie release, The Dark Knight Rises.
A man who talked to a couple who was inside the theater told ABC News, They got up and they started to run through the emergency exit, and that when she turned around, she said all she saw was the guy slowly making his way up the stairs and just firing at people, just picking random people.
The gunshot continued to go on and on and then after we didn't hear anything, the couple told the man. We finally got up and there was people bleeding, there was people obviously may have been actually dead or anything, and we just ran up out of there, there was chaos everywhere.
The FBI said approximately 100 of its agents are on the scene assisting with the ongoing investigation.
© Copyright IBTimes 2023. All rights reserved.