Diamond Jubilee Concert Highlights: Stevie Wonder, Paul McCartney, Fireworks & More [VIDEO, PHOTOS]
A star-studded stage in front of Buckingham Palace, surrounded by a 10,000-strong audience stretching down the grand mall, framed by a grand display of fireworks, made the Diamond Jubilee Concert a night to remember.
Sir Paul McCartney, Sir Elton John, Stevie Wonder, Kylie Minogue, Robbie Williams and Madness were among performers celebrating Queen Elizabeth's 60 year reign.
The Queen took to the stage, wearing a stunning gold cocktail dress designed by Angela Kelly. She smiled as her son, Prince Charles, referred to her as mummy and addressed the audience saying we are now celebrating the life and service of a very special person over the last 60 year years.
Prince Charles was just three when his grandfather, King George IV, died. Addressing the Queen he said, Suddenly and expectantly your and my father's lives were irrevocably changed when you were only 26.
So as a nation this is our opportunity to thank you and my father for always being there for us and inspiring us with your selfless duty and service and making us proud to be British, he added
The concert was brought to a close by Sir Paul McCartney who played hits including Magical Mystery Tour, Let It Be and a spectacular rendition of Live and Let Die, complete with fireworks and explosions.
Some 4,200 commemorative beacons were lit around the world on Monday in the 54-nation Commonwealth of former British colonies on Monday. The Queen lit the final Beacon in front of Buckingham Palace on Monday night after the concert, which sparked the grand display of fireworks that left audiences around the world stunned.
The musical tribute to the Queen was slightly overshadowed by the announcement that her husband, Prince Philip had been taken to hospital due to a bladder infection.
If you shout loud enough he may be able to hear us from the hospital, Prince Charles said addressing the audience.
The celebration is a part of the 4-day Diamond Jubilee weekend. On Sunday, Britain's braced the cold weather. An estimated six million people sat down to tens of thousands of jubilee-themed lunches across the UK and watched the grand royal regatta on the River Thames.
Whether you believe in the monarchy or not, this is just fantastic, Beverley Clements, 44, told the AP. There may not be much to celebrate at the moment, but there is a great sense of Britishness here at the moment.
The final celebrations for Jubilee weekend kicked off on Tuesday with a national service of thanksgiving at St. Paul's Cathedral at 10.30 a.m., to which 2,000 people have been invited, the Daily Mail reported.
The Queen and Duke of Edinburgh will participate in a reception after the ceremony, followed by a lunch at Westminster Hall.
At 2:30 p.m. the Queen and Prince Philip will engage in a carriage ride around London, before appearing on the balcony at Buckingham Palace as the RAF fly past with their air show.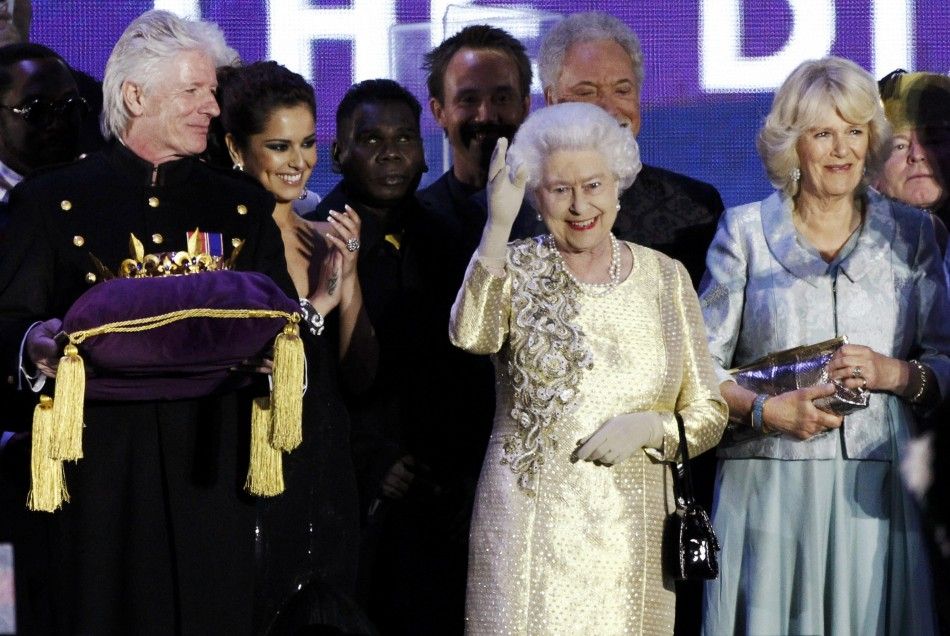 © Copyright IBTimes 2023. All rights reserved.
FOLLOW MORE IBT NEWS ON THE BELOW CHANNELS