Dick Cheney Says Trump Is Not A 'Real Man' In Daughter Liz's Campaign Ad
KEY POINTS
Dick said Trump is "a coward" who used "lies" to overturn election results
Liz is up against Trump-endorsed Harriet Hageman in Wyoming
Trump backed Hageman in September 2021
Dick Cheney has featured in a TV ad endorsing his daughter Liz Cheney, R-Wyo., as she looks forward to being re-elected in the Wyoming primary elections on Aug. 16. The former Vice-President went all guns blazing against ex-President Donald Trump in the campaign ad, even calling him a "coward."
"In our nation's 246-year history, there has never been an individual who is a greater threat to our republic than Donald Trump," Dick said looking directly into the camera. "He tried to steal the last election using lies and violence to keep himself in power after the voters had rejected him."
"He is a coward. A real man wouldn't lie to his supporters. He lost his election, and he lost big. I know it. He knows it, and deep down, I think most Republicans know," he added before endorsing Liz who voted twice to impeach Trump. She is also one of the two Republicans featuring on the House select committee investigating the Jan. 6 Capitol attack.
Liz's stance against Trump has been lauded by many but in Wyoming, which has primarily been a red state for nearly six decades, her chances of winning for another term are clouded with doubt. Liz is facing a tough battle against Harriet Hageman who received Trump's endorsement in September last year.
"Lin and I are so proud of Liz for standing up to the truth, doing what's right, honoring her oath to the constitution which many in our party are scared to do so. Liz is fearless. She never backs down from a fight. There's nothing more important that she will ever do than lead the effort to ensure Donald Trump is never again near the Oval Office, and she will succeed," Dick said.
Dick was lambasted by a section of social media users for his comments on Trump.
"My favorite part was when Dick Cheney said Donald Trump is a coward and that a real man wouldn't lie to his supporters – knowing full well he and George W. lied to the entire nation about Iraq having WMDs. He's like the king of cowards by his own book," a tweet read.
"Trump is a POS, but of all the men to say to Trump, 'A real man wouldn't lie to his supporters,' Dick Cheney, the man who lied to the US about WMDs in Iraq and got us into war for nearly a decade, should not be one of them," tweeted another.
"Just heard an ad for Liz Cheney where Dick Cheney says that Trump is a liar & a coward, which are both true obviously. But then he says 'a real man wouldn't lie to his supporters' which made me laugh out loud. WMD's anybody? #ironyisdead," one user wrote.
"It's just a matter of time until the good people of Wyoming vote you out, AND WE CAN SAY GOOD RIDDANCE," a tweet addressed to Liz read, after the latter shared her dad's video.
"What Liz Cheney is doing can only be done by a coward and pose a direct threat to the USA. I hope that Wyoming vote her out from office. Her daddy is just only making things worse for her," one person commented.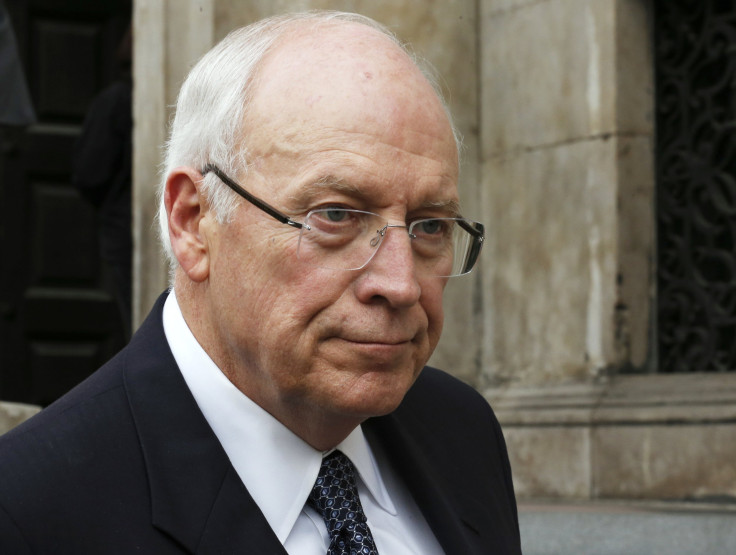 © Copyright IBTimes 2023. All rights reserved.
FOLLOW MORE IBT NEWS ON THE BELOW CHANNELS