Donald Trump's Family Doesn't Use Truth Social As Much: Here's How Many Posts They Have
KEY POINTS
The most active Truth Social users among Trump's family are Don Jr. and Eric
Melania Trump has only shared 55 Truths since the platform launched in February
Ivanka Trump has only posted four Truths since February
Members of former President Donald Trump's family may not be using Twitter's "free-speech" alternative Truth Social as much despite being owned by the Trump Media & Technology Group (TMTG), an analysis found Monday.
Among all of Trump's family members, only Don Jr. has stayed the most active "Truther" since the social media platform launched in February 2022. The former president's eldest son has posted on Truth Social around once a day, most of which are memes that would have otherwise violated Twitter's policies, according to an analysis by New York Magazine.
Following Don Jr. is Eric, the former president's second eldest son, who follows more than 178 accounts on Truth Social. The list includes his father as well as fake NASA and TMZ accounts. Eric, however, does not follow his sister Ivanka and her husband Jared Kushner, who only began posting on Truth Social on Aug. 17. The analysis found that most of Kushner's posts are exclusively about his memoir, "Breaking History: A White House Memoir."
Following Don Jr. and Eric with the most posts on Truth Social is former First Lady Melania Trump, who has shared 55 truths since the platform launched in February. Since then, Melania has mostly used the account to promote programs and events related to her Fostering the Future initiative, including the selling of "limited edition" Christmas ornaments.
Despite sharing over 55 Truths, the former first lady only follows four accounts on the platform, including her husband's, fashion designer Herve Pierre, the USA Memorabilia and an account that regularly reposts breaking news stories.
Unlike her brothers, Ivanka has only posted four Truths and "reTruthed" two of her father's posts since February. In contrast, she has posted more than 18,000 tweets and shared nearly 4,000 posts on her Instagram account.
Lara Trump, Eric's wife and Fox News pundit, has only posted eight Truths since her first post on May 13. Her posts include one suggesting she favored Truth Social more than Twitter, one link to a Daily Caller article and five Truths promoting her podcast, The Right View.
Tiffany Trump, the former president's fourth child and his only one with second wife Marla Maples, has yet to sign up on Truth Social. She also barely posts on Twitter and Instagram.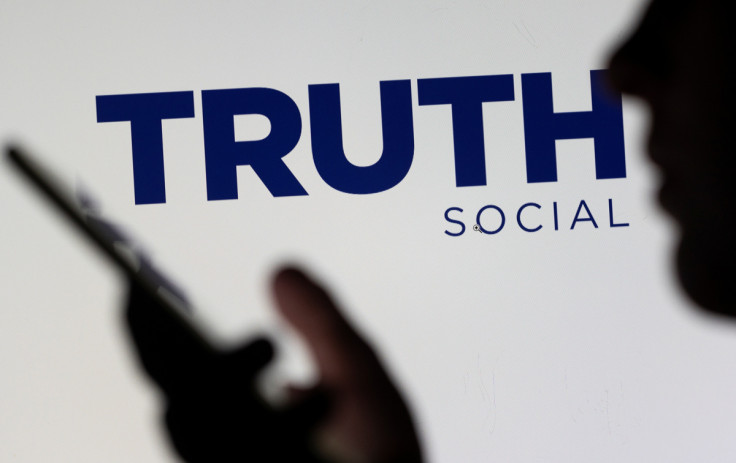 © Copyright IBTimes 2022. All rights reserved.
FOLLOW MORE IBT NEWS ON THE BELOW CHANNELS