Donald Trump's Meet Melania Campaign Criticized: Netizen's Not Interested In Seeing FLOTUS
KEY POINTS
Donald Trump's new campaign offers a chance to meet Melania Trump in person
Twitter slammed Donald Trump's Meet Melania campaign
Donald Trump compared Melania Trump to former first lady Jackie Kennedy Onassis
Donald Trump's campaign encouraging donations for a meet and greet with the first lady Melania Trump was criticized.
A campaign that will benefit Trump for President, Inc. has made rounds online because it offers donors a meet and greet with the first lady in exchange for making a contribution. The campaign stated that the winner will meet Melania in Beverly Hills, California and the cost of the flight, hotel and meal will be covered. The lucky participant can bring his or her own guest.
"Please contribute any amount to enter to win this once in a lifetime opportunity," the campaign read.
However, not everyone was pleased after learning about the campaign. Many slammed it and several even said that they are not interested in seeing the FLOTUS.
"I wouldn't turn around to meet Melania. I have absolutely nothing to converse with her about. I have better conversations with my kitties," @Jainiand2cats commented.
"Who would WANT to meet Melania? Maybe he should arrange lunch with Michelle Obama, or someone with brains at least," another user added.
While others simply ignored the thought of meeting the FLOTUS, others took it even further and went on insulting the POTUS and FLOTUS by asking scandalous questions in connection with the campaign.
"Just awful that she's back to selling herself," @seminoles78 opined.
"Is she hooking again?" @esther_reedy wrote.
"So @realDonaldTrump is pimping out Melania to raise money now?" @FreedomTVR asked.
"Will she be wearing clothes or not? You never know with Melania," @16campaignbites added.
"Prostitution on a whole nother level? Asking for the morally bankrupt GOP," @jcp4612 wrote.
Meanwhile, Trump recently compared Melania to former first lady Jackie Kennedy Onassis and it sparked mixed reactions from social media users as well. Many said that there was "no comparison" because the two are very different. They said that Jackie O was "classy" while the current FLOTUS is not. However, some disagreed and supported Melania saying that she's just as classy as Jackie O.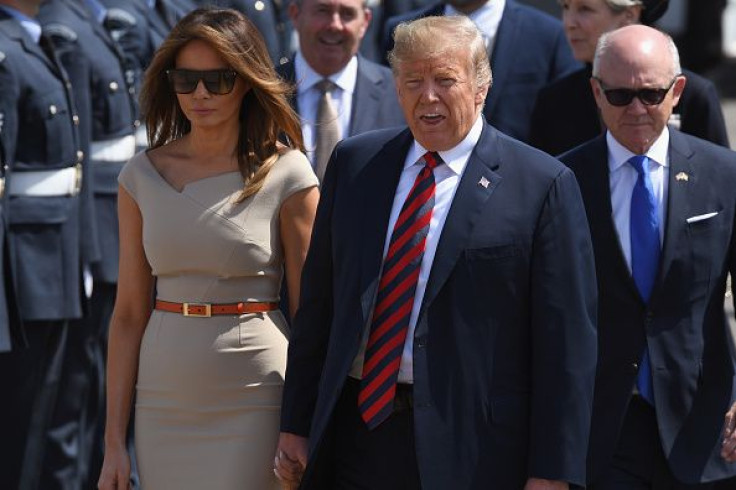 © Copyright IBTimes 2023. All rights reserved.