Off-Duty NYPD Cop Fatally Shoots 'Best Friend' During Scuffle
An off-duty NYPD officer allegedly shot his "best friend" to death Tuesday (May 13) in Long Island during an altercation. Police said the accused fired five rounds, including twice in the face.
Errick Allen, 26, a rookie officer, fired shots shortly after 8:00 p.m. (EST), police said. Police identified the victim as 25-year-old Chris Curro, a pizza delivery man, according to the New York Post.
The state attorney general's office is probing the case. Curro's stepmom, Ellen, said he was struck twice in the face, twice in the neck, and once in the shoulder.
Police asked Ellen whether Curro had other friends. "They asked me if he had any other friends, the police officer, and the answer is really no," she told New York Post.
Ellen was heartbroken that her stepson was killed by a police officer, also his "best friend." "It's just horrendous. It's not self-defense. It's like an execution. I don't understand," she told CBS 2. "They grew up together. They were best friends, literally best friends."
According to sources, Allen, a resident of North Massapequa was assigned to the 109th Precinct in Queens. Police said he allegedly used his off-duty gun to shoot the victim in the head. "Our information is that he is a fairly new officer, out of the Police Academy and assigned to a Queens precinct," Nassau County Police Commissioner Patrick Ryder told CBS 2.
"He was an NYPD officer that discharged his firearm. An individual was struck in the head and killed and it's an ongoing investigation," CBS 2 quoted NYPD Commissioner Dermot Shea as saying.
Allen and Curro broke into an argument just steps from the intersection of Langdon Road and Cornell Place. Police haven't yet released a motive for the crime.
Mary Fanelli, 62, a neighbor, told CBS 2 that she didn't witness the shooting but heard the commotion later. "The shooter … had the necklace badge on, he was sitting on the curb talking to the uniformed cops who were surrounding him,"
Other neighbors were shocked by the incident. "You'll never see anything like this out here," neighbor George Lyons said. "This is very odd," CBS 2 reported.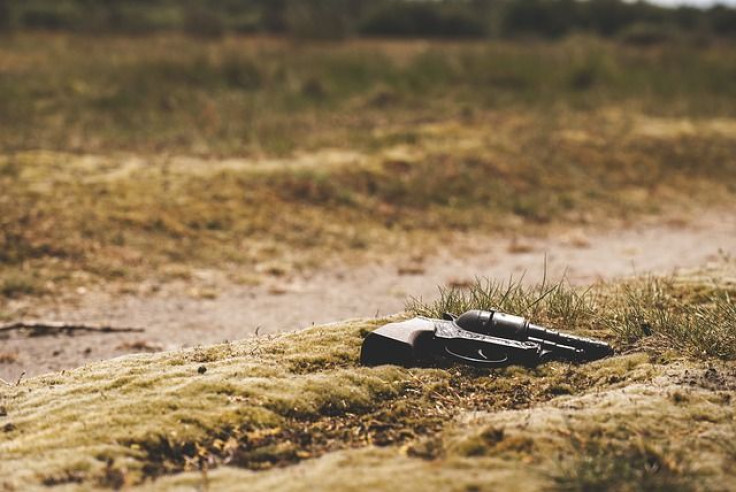 © Copyright IBTimes 2023. All rights reserved.