Elderly Dog Attacks Victim, Fate Of Animals Left To Authorities
Marge Scott is now recovering from the bite wounds she sustained after she was attacked by two dogs outside her home last week.
The 83-year-old was mauled by two pit bulls in front of her home on Girad Avenue Tuesday afternoon. According to FOX43, the dogs, which she admitted she didn't recognize, crept behind her.
One of the canines then grabbed her leg and bit her at least five times.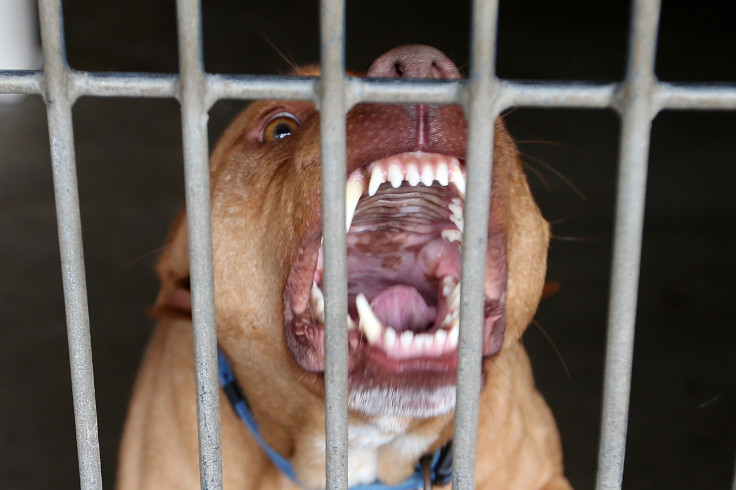 Another source said that dogs attempted to attack the Plymouth resident again despite biting her multiple times.
Scott even fell on her doorstep as she tried to break free from the vicious jaws of the dog. Fortunately, a neighbor saw the brutal incident and helped the elderly.
A surveillance video that captured Scott's struggle also showed Donna Wayno helping the victim. Granddaughter Sara Scott said that Jeff, a fellow resident, aided her grandmother by using his belt to stop the bleeding.
"She has several wounds some large, some puncture wounds. She also had stitches for some," she said.
Sara also pointed that Marge will be okay and has already started to take antibiotics "as rabies protocol."
"I'm just glad to be alive, I got scared when I saw the bleeding," expressed the elder Scott.
The Plymouth Borough Police, who is handling Scott's animal attack case, said that they have located the two pit bulls in Dallas Township.
According to them, a woman who lived in the community claimed ownership of one of the dogs that attacked Scott. The other animal, on the other hand, belonged to her ex-boyfriend.
Authorities claimed that the woman's ex-boyfriend broke into her house to retrieve the animals.
Despite having the dogs locked up in a kennel, officer Ryan Zielinski still finds it "unacceptable" that owners cannot restrain their pets, especially those with a notorious reputation to attack other people.
"You dog should always be on a leash and controlled at all times. It could've been a lot of worse. It could've even been fatal," said Zielinski.
The officer added that owners just can't let their dogs roam free not just in Plymouth, but in other areas.
The attack on Scott "is the result" of these dogs running free, he said.
As for Scott, who also owns two dogs and a self-confessed "animal lover," didn't hold back when she agreed to whatever the authorities are planning to do to the animal and its owner.
"If you have an animal that's your responsibility to take care of it, so whatever the pet warden does I'll agree with them 100 percent.
Whatever the do to the owner that's on them."