Elon Musk, DOGE Co-Creator Make Fun Of Report About Seizure Of SBF's $700M Fund
KEY POINTS
Elon Musk and Billy Markus are not fans of Sam Bankman-Fried
Musk said in November 2022 that he had a chance to talk to Bankman-Fried but his "bullsh-t meter was redlining"
Markus lashed out at Bankman-Fried after the latter tried to explain FTX's collapse and shared his proposed solution in a Twitter thread
Twitter CEO Elon Musk and Dogecoin co-creator Billy Markus are just some of the key crypto personalities who are not fans of Sam Bankman-Fried, the embattled founder and former CEO of the collapsed crypto empire FTX, and they have recently made fun of a report detailing how the disgraced crypto executive lost $700 million worth of funds to the U.S. government.
Markus, who goes by the name Shibetoshi Nakamoto on Twitter, created a buzz on Jan. 21 when he shared a Reuters report claiming that the "feds seized nearly $700 million from FTX founder Bankman-Fried."
He also quoted Bankman-Fried's statement saying he "only has 100K left" when asked how much money he had in his bank account following the collapse of his crypto empire, which filed for bankruptcy on Nov. 11, 2022.
Musk commented on Markus' tweet with two Rolling on the Floor Laughing emojis.
Although Musk did not say anything else in his comment, it told a lot about his perception of Bankman-Fried, who is also popularly known as SBF in the crypto space.
The Reuters report shared by Markus revealed that based on a court filing, U.S. prosecutors seized $700 million in assets from Bankman-Fried this month, mainly in the form of Robinhood stock.
When all eyes were focused on Bankman-Fried and his crypto empire in November 2022, Musk shared that he previously had the chance to talk to the disgraced FTX founder about a potential Twitter investment and claimed that his "bullsh-t meter was redlining."
"To be honest, I'd never heard of him, adding that he "got a ton of people telling me he's got, you know, huge amounts of money that he wants to invest in the Twitter deal," Musk said.
"And I talked to him for about half an hour. And I know my bullsh-t meter was redlining. It was like, 'This dude is bullsh-t' — that was my impression," he added.
Markus has also been critical of Bankman-Fried. Hours after the latter published his 15th tweet in a thread explaining the FTX crash and sharing his proposed solution, the Dogecoin co-creator lashed out at him, writing, "Yeah, so, I don't know about you guys, but I don't think we should give people who commit enormous massive fraud a second chance to commit enormous massive fraud again. The jig is up. Everyone knows what you really are. You lose."
Bankman-Fried, who is currently out on bail, pleaded not guilty to fraud charges and is waiting for his next trial, which is scheduled for October.
Last week, the former CEO demanded that the new FTX admin, headed by the court-appointed CEO John Ray III, return its customers' funds.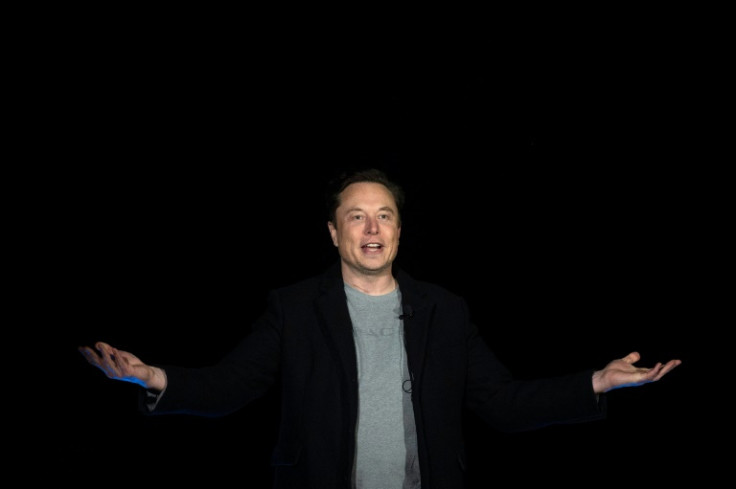 © Copyright IBTimes 2023. All rights reserved.
FOLLOW MORE IBT NEWS ON THE BELOW CHANNELS