Eva Ekvall: How the Former Miss Venezuela Waged War Against Cancer (PHOTOS)
Former Miss Venezuela Eva Ekvall, who died of breast cancer at a very young age of 28 Saturday, proved in her short span of life how a woman could put up a brave fight against the affliction.
Ever since she was diagnosed with cancer in 2010, the former beauty queen had been boldly working towards the promotion of cancer awareness. She was never disheartened, and she never lost hope.
In 2010, Eva published a book, titled Out of Focus, to narrate her fight against cancer. Some of the photographs in the book show a totally different former beauty queen. The photographs which were taken when she was undergoing chemotherapy present a shaven headed Eva.
I hate to see photos in which I come out ugly, Ekvall told El Nacional newspaper. But you know what? Nobody ever said cancer is pretty or that I should look like Miss Venezuela when I have cancer.
Losing hair and having a swollen face might have been easy to deal with, especially for someone who has been praised and known for her looks all her life.
It's painful to look at yourself in the mirror. Your face gets swollen. You lose every single hair in your body - your eyebrows, your eyelashes. You become some weird animal or something, you don't recognize yourself. That was scary. Especially because my job has to do with my looks. I had to look decent and not appear sick, sfluxe.com quoted her as saying.
'The pictures were very shocking because nobody had ever seen me that way. Nobody had seen me bald, without make-up,' Daily Mail quoted Eva as saying.
She was crowned Miss Venezuela at the age of 17 in 2000. The following year, she won the third runner-up place during the Miss Universe pageant in Puerto Rico.
A practicing Buddhist, Eva was a journalism graduate who later became a model, actress and TV news anchor for Venevision.
She leaves behind a 2-year-old daughter and husband John Fabio Bermudez, a radio producer.
The pictures below show how gracefully Eva faced the good and bad times.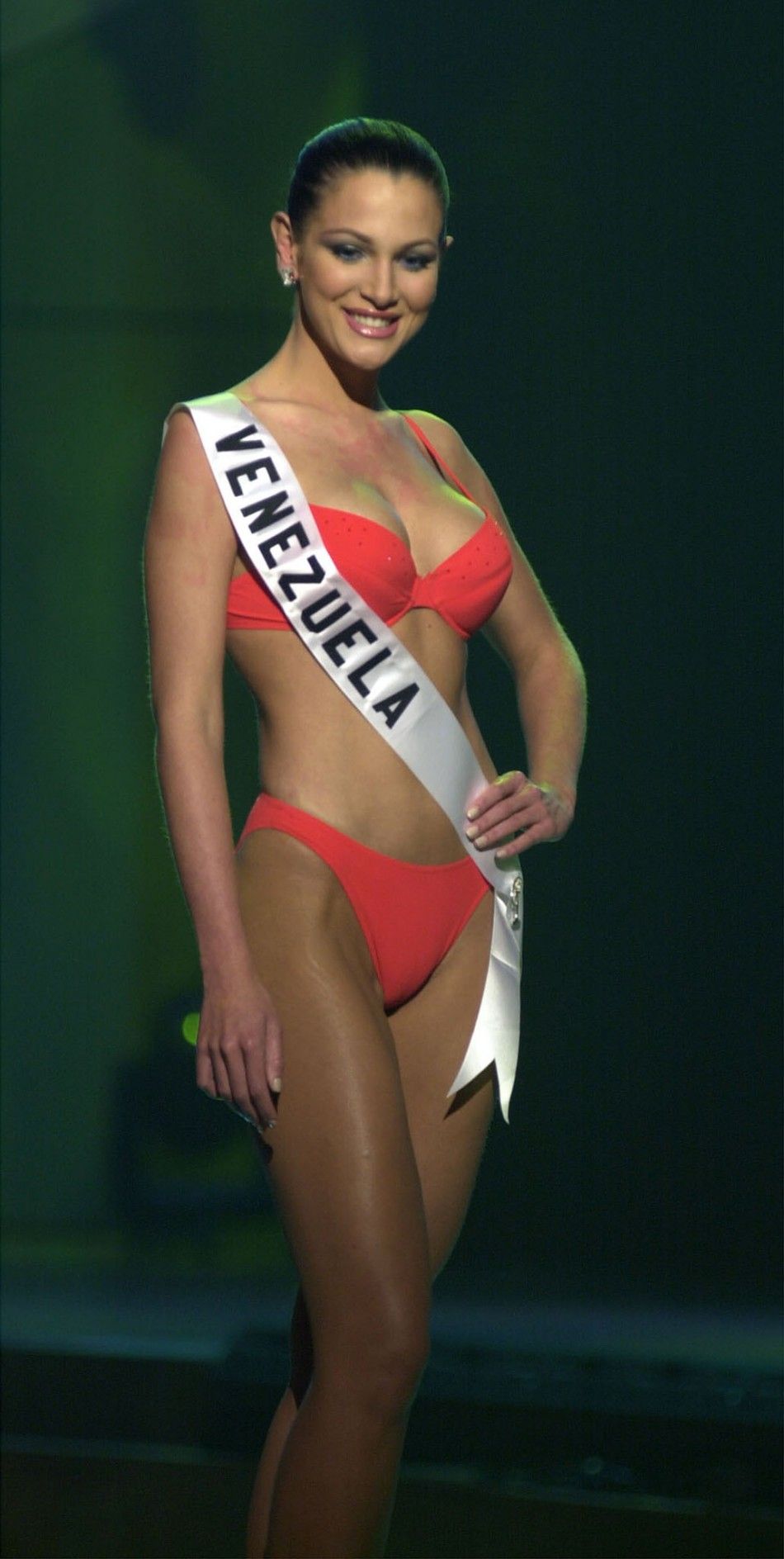 © Copyright IBTimes 2023. All rights reserved.