Even In Death, Adam Yauch Has More Class Than Katy Perry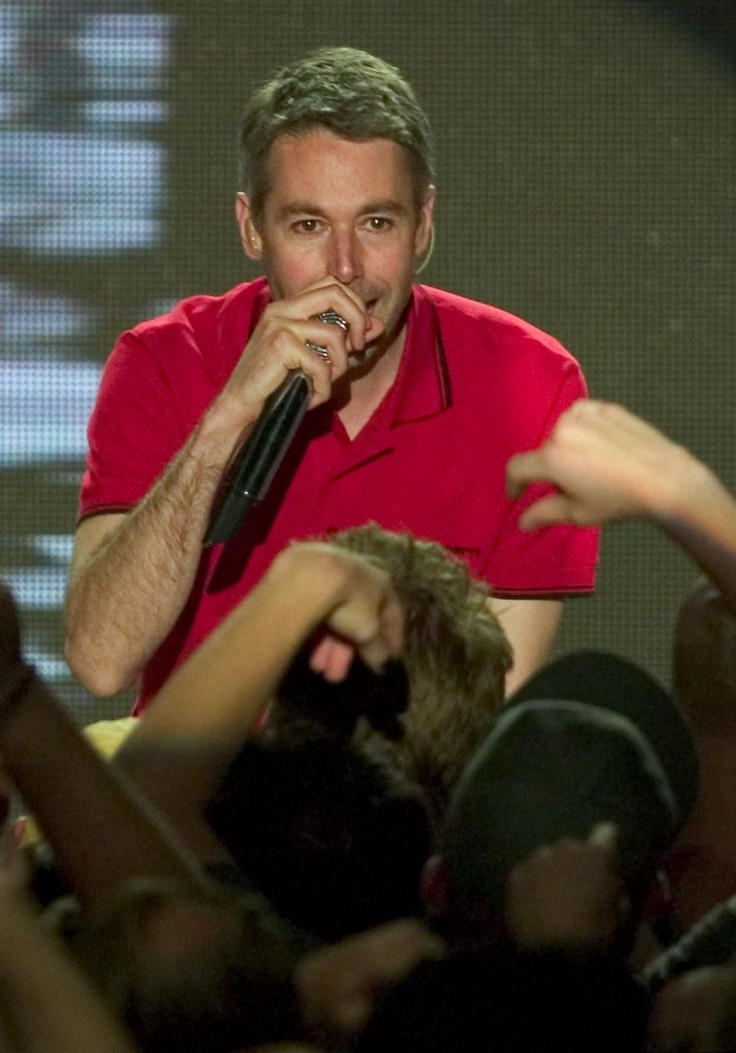 All those advertisers who were thinking about licensing a song from "License to Ill" better check their heads.
From beyond the grave, the late Beastie Boy Adam Yauch has prohibited the use of his music, image or "artistic property" for the purposes of advertising, according to his recently filed will.
Rolling Stone magazine reports that the will, which was filed Tuesday in Manhattan Surrogate Court, states in a first-person clause that "in no event may my image or name or any music or any artistic property created by me be used for advertising purposes." The phrase "or any music or any artistic property created by me" was written by hand, according to the magazine.
Yauch also left $6.4 million to his wife, Dechen Yauch, and their 13-year-old daughter, Losel.
In prohibiting the use of his music and image for advertising, Yauch was perhaps hoping to avoid the fates of countless celebrities who have become cautionary tales for postmortem profiteering. Earlier this week, coinciding with the landmark anniversaries of the deaths of Elvis Presley and Marilyn Monroe, the International Business Times reported on the booming business of dead celebrities, an industry built around music and image licensing rights for everything from coffee mugs and calendars to movies and TV commercials.
Yauch's will specifically prohibits "advertising purposes," so it's unclear whether the clause will play a factor in prohibiting future Beastie Boys lunchboxes. However, the decision will still presumably go a long way in barring companies from adopting Yauch as a postmortem mouthpiece to help them hawk their wares. Consider Apple's famous "Think Different" campaign, in which late celebs from John Lennon to Albert Einstein showed up as unwitting champions of Steve Jobs' beat-of-your-own-drummer philosophy.
The Beasties seem to share a distaste for advertising in general. On Wednesday, the group's surviving members, Mike Diamond and Adam Horovitz, sued the makers of Monster energy drink for using several unlicensed songs in a promotional video. Says the lawsuit: "The text accompanying Monster's internet postings, video and MP3 conveyed to consumers the impression that Beastie Boys permitted the use of their name and intellectual property, and participated in connection with Monster's promotion of its products and events."
The anti-advertising ethos espoused by Yauch and the other Beasties points to a generational divide among music artists. While battle cries against corporate shrills were common among alternative rock bands in the 1990s, the dividing line between art and commerce is less salient for today's pop megastars. Case in point: Katy Perry, who has been hawking Adidas clothes and sneakers like they're going out of style.
Yauch, who went by the stage name MCA, founded the Beastie Boys with Diamond and Horovitz in 1981. Originally a hardcore punk band, the group began experimenting with rap music and achieved phenomenal success in that genre with early hits such as "Fight for Your Right" and "No Sleep till Brooklyn." Yauch was a major creative force in the band throughout the Beasties' three-decade career. He died on May 4 at the age of 47 after being diagnosed with salivary gland cancer three years earlier.
© Copyright IBTimes 2023. All rights reserved.