Facebook IPO: Now That You Own Shares, 3 Key Signs To Look For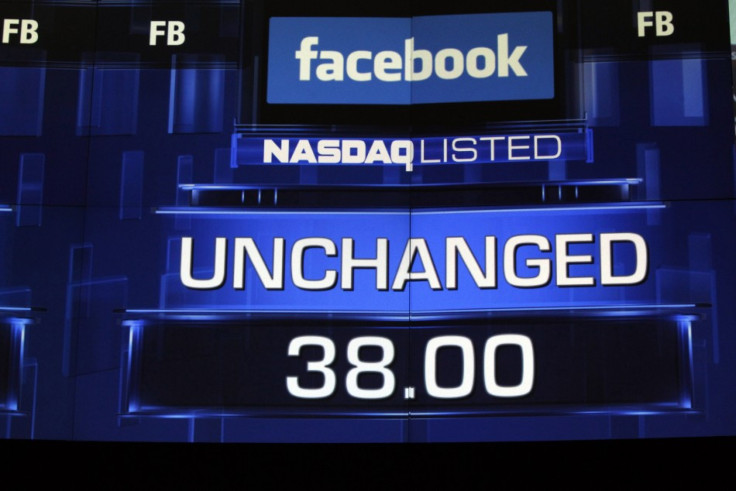 Shareholders of Facebook (Nasdaq: FB), the No. 1 social network, are set to get the shares Tuesday, following Friday's tumultuous first sales after the $16 billion initial public offering.
Shares Monday traded down as much as 13 percent to $33, down from the Friday close of $38.23 that valued the Menlo Park, Calif., website at $105 billion. By the close, they'd recovered slightly to $34.03, down $4.20, still down nearly 11 percent.
On Sunday, Nasdaq (Nasdaq: NDAQ) CEO Robert Greifeld apologized for computer problems that gummed up the first Facebook trades Friday. Priced at $42, the first trades came out at $42.05, and rose as high as $45 in the biggest Internet IPO ever.
Here are three things for shareholders to watch:
Share performance. The principal underwriters set a price of $38 on Facebook based on recent trades on private exchanges as well as response to the roadshow earlier in May. Facebook CFO David Ebersman asked for a $40 price.
In the end, demand was very high for the IPO, especially from retail customers, unusual in the U.S. where institutions control most companies. Even a huge consumer company like McDonald's (NYSE: MCD) has 70 percent of shares owned by institutions.
It could be that over the week, Facebook shares could rise in value based on this demand. In the IPO, insiders such as Accel Partners and underwriter Goldman Sachs (NYSE: GS) boosted their sales as retail investors, many likely among Facebook's 901 million members, sought to buy shares.
Watch for stock recommendations: Part of service for a big new customers like Facebook is to follow the stock, especially while more shares are available under the over-allotment provision.
It would be no surprise for Goldman Sachs, as well as lead underwriter Morgan Stanley (NYSE: MS) as well as JPMorgan Chase (NYSE: JP) to issue their first analyst reports with Buy recommendations very soon.
So far, Sterne Agee analyst Arvind Bhatia has a Buy rating on Facebook with a target of $46.
Watch quarterly filings: In about six weeks, look at filings with the U.S. Securities and Exchange Commission at www.sec.gov to see which institutions and mutual funds have stakes in Facebook.
For sure, Goldman Sachs will be one. Another will be T. Rowe Price Group (Nasdaq: TROW), the Baltimore mutual fund complex that was an early investor and didn't sell in the IPO. Another could be Elevation Partners, the Silicon Valley private equity concern headed by former T. Rowe Price fund manager Roger McNamee, who attracted Irish rock star Bono as an investor. Elevation's investment is now worth about $1 billion.
Some institutions such as CalPers, the state pension fund in California, balked at Facebook because of its all-male board of directors. Groups such as the National Organization for Women also protested. If post-IPO Facebook elects a woman or two as directors, that might ease the path for some of these potential investors.
© Copyright IBTimes 2023. All rights reserved.