Facebook's IPO Could Top $100 Billion After Instagram Deal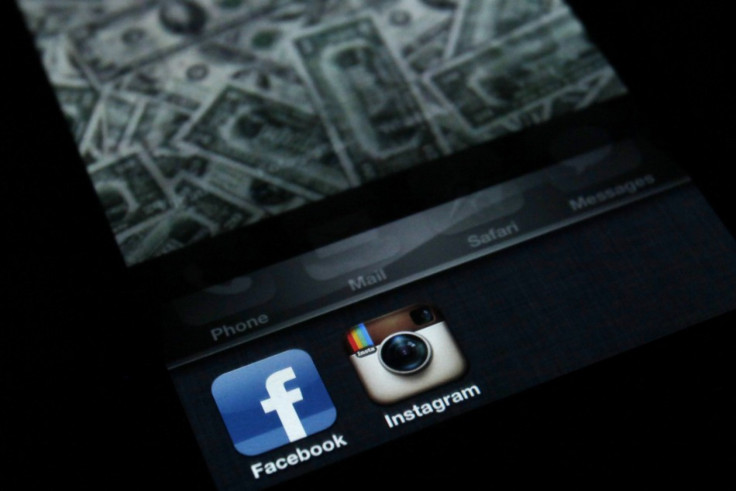 Facebook's $1 billion deal to acquire Instagram may have resulted in pushing the initial public offering price for the No. 1 social media network even higher.
In its Feb. 1 filing with the U.S. Securities and Exchange Commission, Facebook said it hoped to raise as much as $5 billion selling about 5 percent of its shares, valuing the entire company around $100 billion.
Because prices of the Menlo Park, Calif., website's shares had been around $40 in secondary markets such as SharesPost, Wall Street investment banks assumed the price would be between $30 and $40.
But in one-to-one negotiations between Facebook CEO Mark Zuckerberg, 27, and Instagram CEO Kevin Systrom, 28, at the Facebook CEO's house that led to the deal, the Instagram chief asked to be compensated with cash as well as shares, reports in the Wall Street Journal said.
As a result, Zuckerberg discussed a 70-30 split between cash and stock, valuing all of Facebook around $104 billion, or $40 a share. The account said only after the two agreed on a deal did Zuckerberg advise his board of directors what he had done.
Zuckerberg Keeps Control
The reason is that Zuckerberg, even after the IPO, will control about 58 percent of the company's equity.
Facebook and Instagram haven't discussed the specifics of the takeover, which was announced April 9. Subsequently, Facebook hasn't updated its filing with the SEC.
The company has said it wants to conduct its IPO during the quarter, preferably in late May, before the Memorial Day weekend that begins May 25. But that will depend on SEC approvals as well as a go-ahead from its underwriters, headed by Morgan Stanley (NYSE: MS) and Goldman Sachs (NYSE: GS), along with JPMorgan Chase (NYSE: JPM), Barclays Capital (NYSE: BCS) and Bank of America (NYSE: BAC).
Facebook may also file first-quarter financial results soon with the SEC because they will be material to initial public shareholders. They would be due by May 15, which could be a time after which the IPO could be declared effective.
Fraudulent On Facebook
Facebook reported its 2011 net income was $1 billion on revenue of $3.7 billion. In the IPO, the company said it had 845 million members but in a revision, admitted that as many as 5 percent were likely fraudulent. That would lower the number to only 803 million.
Even at a value of only $100 billion, Facebook's valuation would exceed combined values of other social networking sites including LinkedIn (Nasdaq: LNKD), Groupon (Nasdaq: GRPN), Zynga (Nasdaq: ZNGA) and Jive Software (Nasdaq: JIVE).
Both Zynga and Groupon had to revise their IPO documents extensively before the SEC permitted an IPO. On March 30, Groupon announced its financial reporting was defective, triggering various shareholder lawsuits. Since then, its share price has plunged more than 33 percent. The shares traded Thursday at $12.07.
© Copyright IBTimes 2023. All rights reserved.
FOLLOW MORE IBT NEWS ON THE BELOW CHANNELS